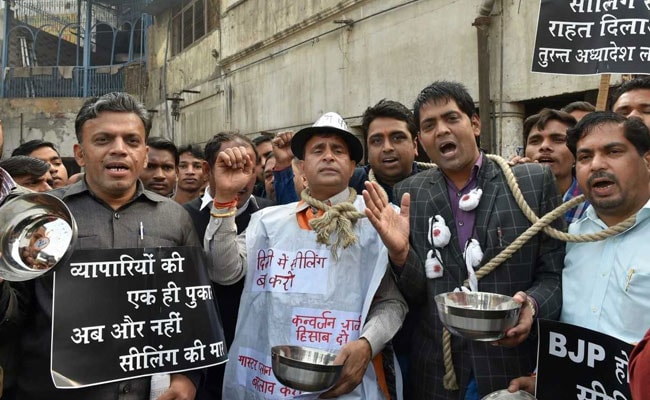 New Delhi:
Some locals Monday allegedly broke open the lock of a sealed shop in the Gandhi Nagar area in the presence of local AAP MLA Anil Kumar Bajpai.
The incident comes a day after Delhi BJP chief Manoj Tiwari broke open the lock of a sealed house in Gokalpur in northeast Delhi. A video of the latest incident has gone viral on social media.
The municipal corporations in the city are carrying out a sealing drive over violations of the Delhi Master Plan and other irregularities, under the supervision of a Supreme Court-appointed committee .
A senior officer of the East Delhi Municipal Corporation said the incident was not reported to the civic body.
"Appropriate action will be taken after local staff report the incident," he said.
Aam Aadmi Party MLA from Gandhi Nagar Anil Kumar Bajpai said he was passing through Kanti Nagar locality in Gandhi Nagar when he saw some municipal corporation employees sealing shops there.
When Mr Bajpai intervened, the employees "fled the spot".
"Agitated locals broke open the sealed lock of a shop. Around 10 shops were sealed by the corporation," he told PTI.
Senior Delhi Congress leader Arvinder Singh Lovely said his party's 'Nyay Yudh' campaign against the "illegal" sealing has awakened the BJP and the AAP from a deep slumber.
"Our campaign is for de-sealing of the properties, while they are breaking seals in desperation, as our campaign is getting tremendous support from people," Mr Lovely said.
Delhi Congress has announced to hold a 'mahapanchayat' of 365 villages, at Rangpuri on September 23, to discuss the future course of its campaign.