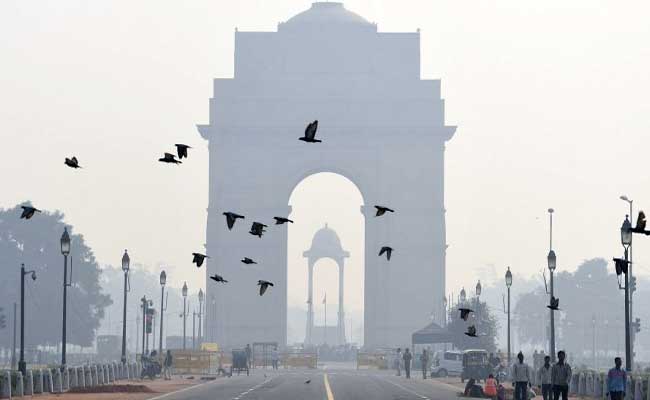 New Delhi:
As Delhi's air quality continues to be in the 'poor' category on Tuesday, Environment minister Imran Hussain directed all officers and agencies to be in "war mode" to combat air pollution.
Mr Hussain reviewed an action plan for implementing the Graded Response Action Plan (GRAP) mandated by the Supreme Court for combating and mitigating air pollution in Delhi
"The environment minister directed all officers an agencies to be in war mode to combat air pollution," the Environment department said in a statement.
As parts of the Bhalswa landfill site continued to smoulder, the North Delhi Municipal Corporation announced a slew of measures that it will take for remediation of the over 60-metre high dump.
Meanwhile, the Supreme Court Tuesday ruled that people in the country can burst firecrackers from 8 PM to 10 PM only on Diwali and other festivals, permitting the sale and manufacture of low emission "green" firecrackers countrywide.
Environment and health experts welcomed the order, with some describing it as a "spectacular" decision, while others saying it was time the society celebrated festive occasions "more responsibly".
The Central Pollution Control Board (CPCB) recorded the city's overall AQI at 254 in the evening.
An AQI (air quality index) between 0 and 50 is considered 'good', 51 and 100 'satisfactory', 101 and 200 'moderate', 201 and 300 'poor', 301 and 400 'very poor', and 401 and 500 'severe'.
The air quality in the national capital had shown signs of improvement Monday as it moved from 'very poor' to 'poor' category, but experts said it could deteriorate in the coming days due to toxic air coming out of a fire at the Bhalswa landfill site.
The fire had been raging at the Bhalswa landfill site since October 20, raising concerns about the air quality in the National Capital Region (NCR) further deteriorating. The fire was extinguished last evening.
A senior DFS official, however, Tuesday said parts of the dump site continued to smoulder.
In Delhi, the Centre-run System of Air Quality Forecasting and Research (SAFAR) also reported an AQI in the 'poor' category.
Faridabad, Greater Noida and Ghaziabad recorded AQI in the 'poor' category while Gurgaon's AQI stood in 'very poor' category.