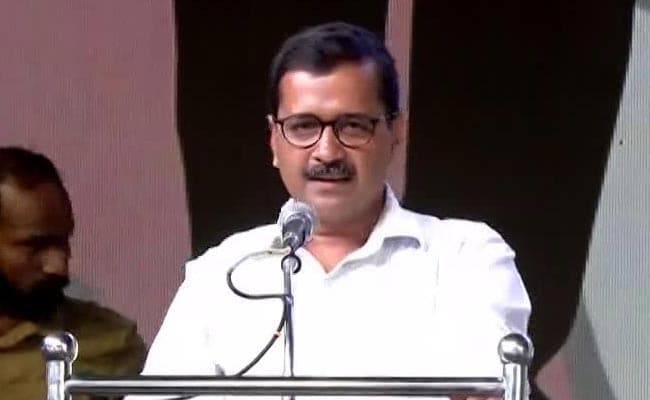 New Delhi:
Delhi Chief Minister Arvind Kejriwal today directed officials to geo-tag plants and monitor their survival rate under the the government's mega plantation drive in September.
Arvind Kejriwal also directed officials to launch a massive awareness campaign for mass public participation in the drive, according to an official statement.
Agencies participating in the drive include Forest Department, MCDs, NDMC, Education, Health, CPWD, PWD and Delhi Jal Board who briefed the chief minister on the progress, according to the statement.
Mr Kejriwal directed that a helpline be created for the event and publicised for people to call and check the nearest location for participation. He also directed that various club also be involved in the drive to make participation better.
The issue of post plantation care was also raised during the meeting. The chief minister said that all the plants should be geo-tagged and monitoring should be done. He also said that a monthly report on the same should be submitted to him.
"Responsibility of the survival of the plantation would rest with the respective greening agency. Forest department would be the nodal point for all such coordination," he was quoted by the statement as saying.
"Involve Resident Welfare Associations, market associations, school children and their parents in the drive. Make it a mass movement. We have to reach the grassroots to make it a grand success," Deputy Chief Minister Manish Sisodia was quoted as saying in the statement.
A decision was also taken to plant trees, which are at least 6 ft in height. Mr Kejriwal also sought a detailed report on the survival report of the plantations done in the last five years in Delhi.
The chief minister has now called a meeting with heads of department of all the greening agencies on Tuesday for another review. They have been asked to come with a detailed plan on the plantation drive.
The Delhi government will carry out a massive drive to plant five lakh trees and shrubs on a single day in September, the city's Environment Minister Imran Hussain had earlier said.