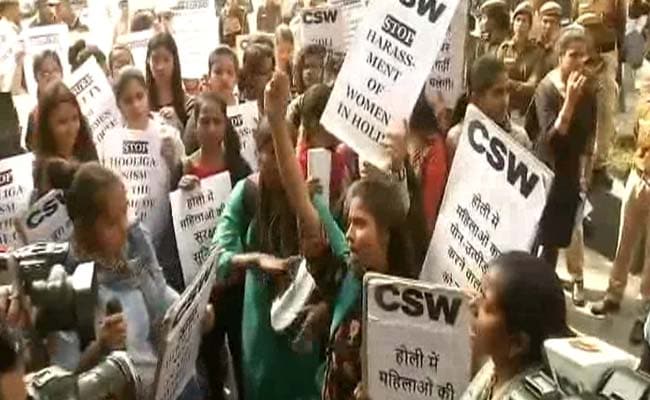 New Delhi:
The college student, who had alleged that a semen-filled balloon was thrown at her in Amar colony market had submitted her clothes for forensic examination. The test results are back and have ruled out the presence of semen on her clothes, police told PTI.

Right before Holi, on the basis of her complaint, a case was registered at the Greater Kailash police station.

Almost two months later, the examination ruled out that the balloons contained semen. The contents of the balloon are being probed, they added.


The woman, a student of Lady Sri Ram College, had in an Instagram post on February 24 said while she was heading back from lunch in a rickshaw, a liquid-filled balloon hit her in the hip where it burst open, its content seeping into her dress. The content dried white on her black leggings. Other women, too, had come forward sharing their ordeals or "semen-filled balloon" flinging.
There was an outrage and
many students and teacher protested against the hooliganism
.
"The balloons that were thrown at us had some kind of gooey material coming out of them. When we looked at the position from where the balloons were thrown, I saw a girl standing there...We need to change the mindset of people who say that throwing balloons at someone is merely a mark of celebrating Holi. It is very inappropriate," a victim had told ANI.
(With inputs from PTI and ANI)