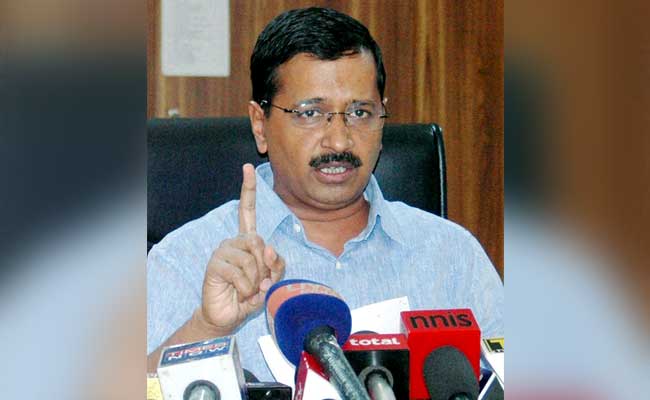 Highlights
Delhi's odd-even traffic rules begin on April 15
Cars with school children in uniform are exempt
Government confused about identifying parents heading to pick up children
New Delhi:
Delhi, we have a problem.
The odd-even traffic rules launch for a fortnight on the 15th. But unlike an earlier stint at the start of the year, this time, the restrictions on private cars will take hold when schools are open.
Chief Minister Arvind Kejriwal has said that cars with children in uniform will be exempt. The problem is - how do you know which cars are on their way back from a school run?
And what about parents heading to collect their children from school?
Mr Kejriwal wants help -and has asked the public to chip in.
Yesterday, he tweeted "Thats a real problem. Looking for a solution. Pl suggest if anyone has any ideas (sic)."
Delhi Transport Minister Gopal Rai said the government is considering whether schools should issue letters to parents who are driving their children to school. Nearly 50 percent of Delhi's private school students use cars, not buses, to get to class, according to one report.
Sources say the government may also allow cars with students upto the age of 16- rather than the current limit of 12 years- to be covered by the exemption.
The odd-even rule means that cars with license plates ending in odd numbers can be on the road on odd-numbered dates. Even-numbered license plates are allowed on the others.
The idea is to control the toxic air quality in Delhi, identified as the world's most polluted capital. Though the first installment of "odd-even" as it is known was met with enthusiasm and cooperation by residents, there are mixed reports from experts on whether the rules checked air pollution, rather than just easing the usual nightmarish traffic.
Like January, women drivers and hybrid cars are exempt from the restrictions.