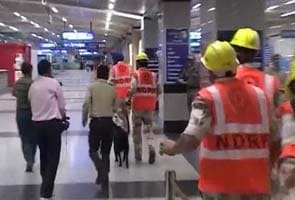 New Delhi:
Five Metro stations in the capital have been found to have fire safety related issues after an audit by Delhi Fire Services.
The stations are Indraprastha, Pragati Maidan, Chawri Bazar, Shastri Park and GTB Nagar, Fire Brigade officials said.
Delhi Fire Services Director AK Sharma said "this issue has come to my notice two days before. We have told inspecting authorities to look into the matter."
He, however, added that there might be "just one or two things" regarding fire safety that these stations might not be equipped with.
While Pragati Maidan and Indraprastha were operationalised in 2006, Shastri Park metro station has been in operation for ten years now.