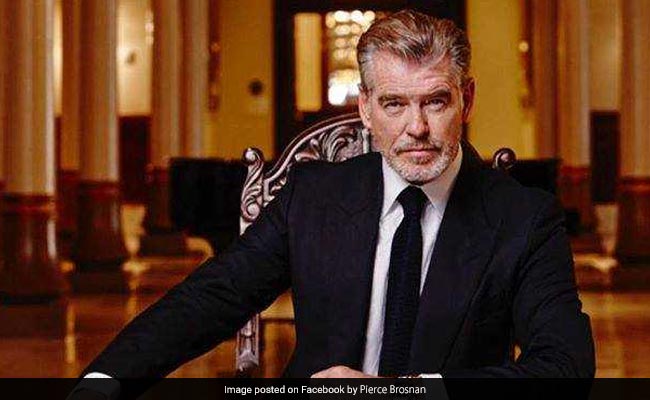 New Delhi:
Former 007 star Pierce Brosnan has been asked to explain why he features in a commercial for a mouth freshener linked to chewing tobacco, health officials in Delhi said on Wednesday.
Health officials in the national capital said they had issued a show cause notice requiring Mr Brosnan justify his starring in a James Bond-style ad dating back to 2016 for a paan masala brand.
The adverts for TV channels, newspapers and billboards showed a bearded Mr Brosnan grappling with villains and flirting with women before revealing a can of paan masala, a twist that invited ridicule at the time.
But the authorities remain less than impressed, insisting the ads are still at large and warning the 64-year-old Irish actor he could be violating Indian laws against tobacco advertising.
"We saw Pierce Brosnan's posters advertising Pan Bahar (a paan masala brand) at tobacco shops in Delhi in the last fortnight," Delhi Health Department official SK Arora said.
He said the authorities had reached out to Mr Brosnan through Pan Bahar company and "even directly on his Twitter account" -- but had not heard back.
Mr Brosnan could face a fine of Rs 5,000 ($78) or up to two years in jail if he did not answer within 10 days, Mr Arora added.
The makers of Pan Bahar insist their product does not contain nicotine, but many paan masala mixtures designed to freshen breath and aid digestion contain tobacco along with pastes, areca nut and spices.
Mr Arora said chewing tobacco had been linked to cancer and millions of Indians chewed paan masala every day.