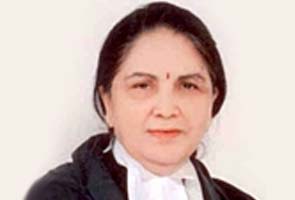 New Delhi:
Among the many in India shaken and angered by the brutal gang-rape of a medical student in Delhi, is sitting Supreme Court judge Justice Gyan Sudha Misra, who is also the worried mother of three young girls. She has questioned security in Delhi centering around VIPs and said to NDTV that there were more security personnel engaged in protecting them than in keeping citizens safe.
Justice Misra also said bringing legal reforms was the only way to get speedy justice against culprits such as the rapists, who she called "cobras and beasts."
"Trial in cases relating to crimes against women needs lot of reforms. Recording of evidence of witnesses by the police should be done in the presence of a magistrate and made admissible in a trial," she said, adding that this would not need witnesses to depose for a second time in a trial and would prevent them from turning hostile. "But this would require changes in the evidence Act," she said.
Stressing the need for prevention, Justice Misra said, "We have to be more serious on preventive measures to stop recurrence of these acts. The system needs to be sensitised."