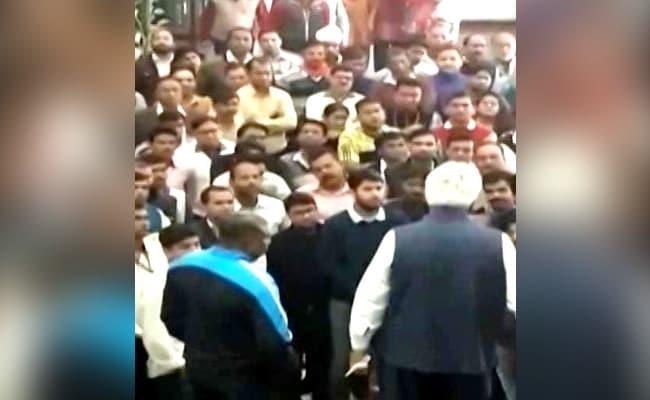 New Delhi:
Delhi Chief Secretary Anshu Prakash alleged that he was
manhandled by a two AAP lawmakers
at Chief Minister Arvind Kejriwal's home. The chief minister's office has dismissed the accusation as "bizarre and baseless". The alleged incident took place last night in the presence of Mr Kejriwal and Deputy Chief Minister Manish Sisodia. Anshu Prakash was called by Arvind Kejriwal to discuss the issue of advertisements, which were not being released, an official said. However, the Aam Aadmi Party (AAP) claimed he had been called for a discussion on rations. Home Minister Rajnath Singh has sought a report on the incident from Lieutenant Governor Anil Baijal after meeting representatives from civil services associations.
Here are the highlights and reactions on Delhi Chief Secretary's allegations of assault:
Meghalaya Chief Minister Mukul Sangma on Tuesday said Home Minister Rajnath Singh's comment slamming the state government over "failure" in maintaining law and order was "most irresponsible". Mr Singh had criticised the Sangma government over law and order after NCP candidate in Garo Hills, Jonathone N Sangma, was killed in an IED blast. "It is the most irresponsible comment of the home minister of the nation. Has he forgotten his own responsibility?" Mukul Sangma said in a statement.