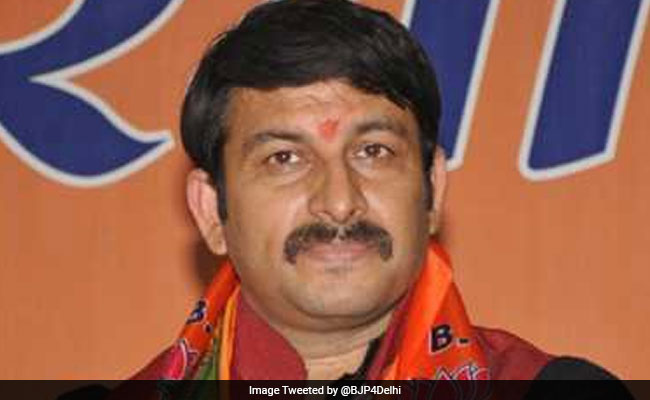 New Delhi:
Delhi BJP chief Manoj Tiwari on Sunday promised to adopt a slum in the national capital every six months and develop it through his MPLAD fund.
The MP from North East Delhi visited Kheda Basti in Seemapuri and interacted with the residents there and said that the slums adopted by him will be developed into Model Basti on the pattern of the Centre's Adarsh Gram Yojna.
"I have tried to understand the problems of slum dwellers ever since I became a member of Parliament. I can say they are willing to pay for development and facilities provided to them," he said.
Union Minister Vijay Goel too visited slums in Timarpur and Model Town promoting his 'Adopt A Slum' campaign.
Mr Goel, who holds the Youth Affairs and Sports portfolio, has started the 'Adopt A Slum' campaign under which the BJP councillors will adopt and work for development of slums.
He is also organising a race titled 'Slum Yuva Daud' on May 26 to commemorate completion of three years of Modi government.
Mr Goel and Mr Tiwari are engaged in a cold war in the backdrop of party's massive victory in last month's MCD polls and next Assembly elections in Delhi due in 2020.
Mr Tiwari also visited Pooth Khurd village where he was felicitated for his role in the green signal given to land pooling policy there opening the doors to development of rural areas of Delhi.