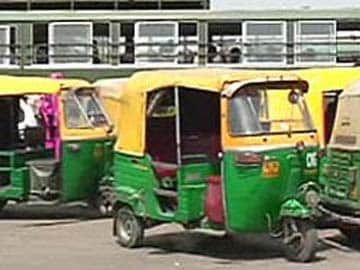 New Delhi:
To avoid prosecution for refusing to ferry passengers, a section of auto drivers today started displaying a plate of 'No Service' in front of their vehicles.
"Autorickshaw drivers will now place two plates of 'On duty' when they are on work, and when they want to leave for home, they will display a plate of 'Off Duty'," Rajendra Soni, General Secretary of Delhi Autorickshaw Sangh, said.
Mr Soni said that Sangh today distributed around 100 such plates to autorickshaw drivers on the ocassion of Vishwakarma Day.
As per the rules, Delhi Traffic Police prosecute auto drivers who refuse to ferry commuters by issuing challans of Rs 2,000.
There are 80,000 autos plying in the national capital and the Union claims to have a control over most of them. "After completing work, auto drivers will put the plate of 'No Service' with the area, where he is going towards, so that passengers going towards that area can hire it," Mr Soni added.
He also said that they would urge all auto drivers to adopt this method so that they could not be prosecuted for refusal.
"We were fed up of being continuously prosecuted by Traffic Police for refusal even when an auto driver returns home after completing his duty. In this situation, we have decided to implement it (the decision) on our own," Mr Soni further added.