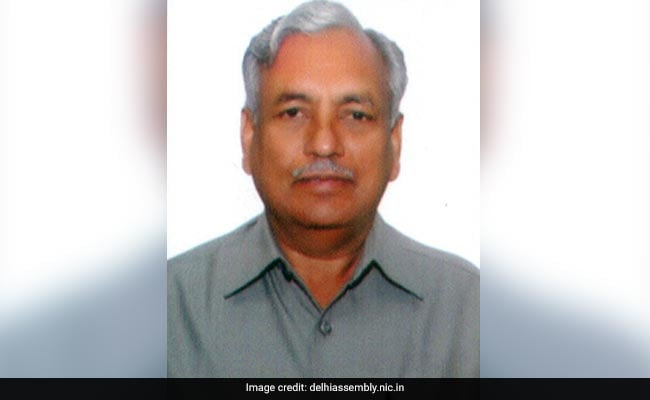 New Delhi:
Leader of Opposition Vijender Gupta and former AAP minister Sandeep Kumar were yesterday marshalled out of the Delhi Assembly as both legislators were adamant to have discussions on their respective issues in the House and refused to back down even after being warned.
Two other BJP members - Om Prakash Sharma and Jagdish Pradhan staged a walkout to protest the action taken against Mr Gupta.
Three BJP MLAs, including the Opposition leader, had trooped into the well of the House after Speaker Ram Niwas Goel rejected Mr Gupta's request for Calling Attention motion over the recent deaths of three girls allegedly due to starvation in east Delhi's Mandawali area last month.
As the BJP members did not relent despite a warning, Mr Goel ordered Mr Gupta to be marshalled out of the House.
According to the leader of opposition, he also wanted to raise the issue of the rape of a two-year-old girl in Chief Minister Arvind Kejriwal's New Delhi constituency.
He alleged that the government avoided its responsibility in the matter.
Later, AAP MLA and former social welfare minister Sandeep Kumar was also marshalled out of the House when he stuck to his demand to raise an issue under Rule 280 of the Delhi Assembly.
Speaker Goel told Mr Kumar that he was not allowing any of the MLAs to have a discussion under Rule 280.
When Mr Kumar did not budge despite repeated warnings, the Speaker ordered him marshalled out as well.