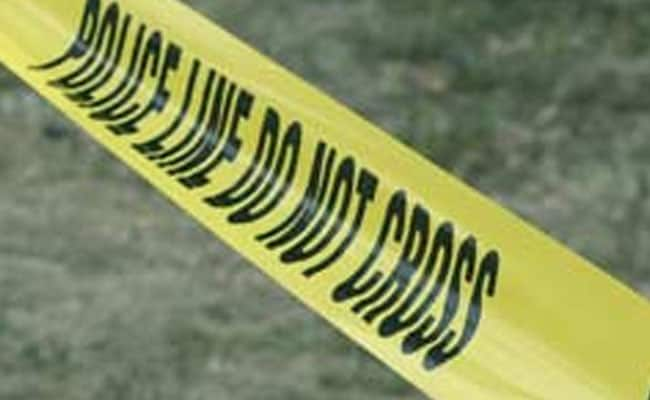 New Delhi:
The brother of a 35-year-old woman, whose husband allegedly tried to end his life after killing her and their two sons, including an infant, said he talked to his sister last night, never imagining it to be their last conversation.
According to police, the 38-year-old man murdered his family over financial issues. The incident took place in west Delhi's Mohan Garden area on Sunday.
Victim's brother Akhilesh said that his younger nephew turned four months old on Saturday.
"I received a call on Sunday morning from a friend of my brother-in-law Rajesh. He told me that Rajesh killed himself after killing my sister and two nephews. I did not believe him at first and immediately called Rajesh's elder brother who did not say much and asked me to reach my sister's house as soon as possible." "When I reached there, I found out that Rajesh was admitted in a hospital, while his brother Rajiv had taken their parents to his home. I entered the house and found my sister and nephews lying lifeless on the bed. There was blood all over the room," he said.
He alleged that this is not a suicide.
"I spoke to my sister on a video call last midnight. Everything was fine. We never thought that this will happen. Rajiv said that it is a suicide and that Rajesh has written a suicide note. I want to ask who writes a 12-page suicide letter? Gloves were found at the spot," he said.
"We lost our beloved sister and two nephews. The person who killed them is admitted in a hospital and doing well. This is not a suicide, but a murder," Mr Akhilesh alleged.
There was an uneasy calm in the narrow streets of Vishnu Garden near the house where the incident took place.
An official from Vishnu Garden Residents' Welfare Association said the flat is owned by one Satprakash Verma.
"We got to know about the incident in the morning when police came here. It is a very unfortunate incident. The owner of the flat, who had his birthday today, informed me that the family was living on the ground floor of the building for the last four years," he said.
"We never spoke to Rajesh and have no idea about him. Nothing like this has happened earlier in Vishu Garden area," Mr Verma said.
A nearby shop owner said, "I was on the terrace when police came here and opened the gate of the house. Everybody is shocked after knowing the facts about the incident. How can he kill his four-month-old son?" Ajay Jha, the friend of Rajesh's elder brother said he knows Rajiv very well who is a doctor in a government hospital but has no idea about Rajesh.
According to police, Rajesh (38), allegedly killed his 35-year-old wife and two sons aged five years and three months. After killing his wife and sons, Rajesh inflicted a deep injury on his wrist, police said, adding that he is currently undergoing treatment.
(Except for the headline, this story has not been edited by NDTV staff and is published from a syndicated feed.)