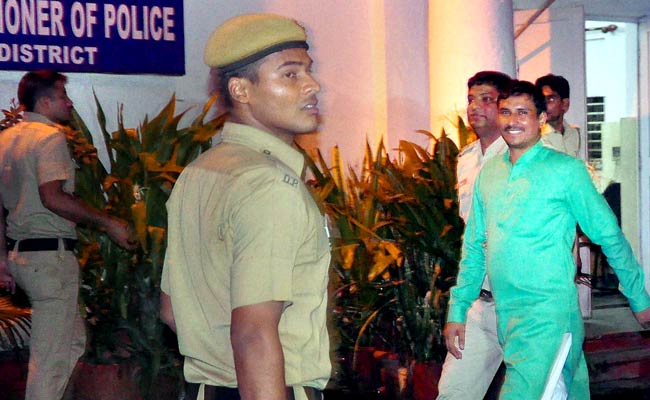 New Delhi:
After Aam Aadmi Party (AAP) lawmaker Commando Surender Singh was granted bail in a case of allegedly using expletives against a government employee by a Delhi Court, the ruling party has hit out at the Delhi Police asking them to refrain from indulging in politically motivated actions in the future.
"Despite assertions by the top brass of the Delhi Police that it is not under any sort of political pressure, its repeated unsuccessful attempts to browbeat AAP leaders and volunteers make it clear that it has allowed its impartiality and credibility to be compromised" said a press release from AAP.
The former NSG Commando was arrested yesterday for allegedly making casteist remarks, and two of his supporters are accused of manhandling a New Delhi Municipal Council (NDMC) employee, who was a part of the team that was doing a routine encroachment check in central Delhi on August 4. AAP has alleged that NDMC officials were asking for bribes and Mr Singh was implicated in a false case.
The party also asked the Police to "desist in future against indulging in politically motivated actions, and how it is a clear example of having "allowed itself to be used by the BJP's central government to trouble elected MLAs."
Mr Singh is the third AAP lawmaker to have been arrested in the last three months. Former Delhi Law Minister Jitendra Singh Tomar was held in a fake educational degree case in June and Kondli legislator Manoj Kumar was apprehended in July.