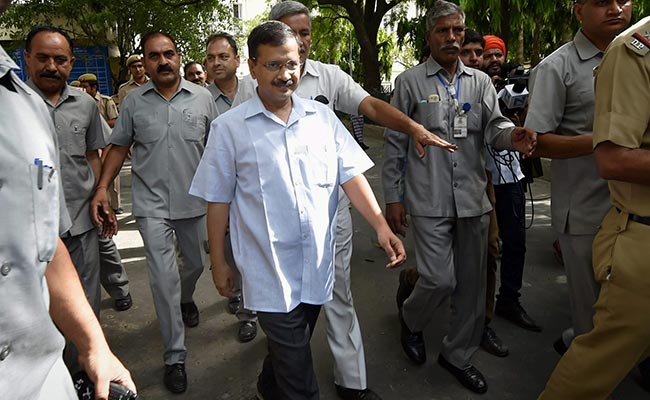 New Delhi:
The Delhi High Court today sought the response of the Centre and the Lieutenant Governor (LG) on AAP's plea against an order to recover Rs 97 crore from it as the cost incurred on advertisements by the Delhi government.
Justice Sanjeev Sachdeva also issued notice to the Delhi government and Congress leader Ajay Maken on the Aam Aadmi Party's (AAP) plea against the notice demanding payment from it for the money spent by the administration on these advertisements.
The party in its
plea has sought quashing of the demand notice
issued on March 30 by the Delhi government's Department of Information and Publicity (DIP) on LG Anil Baijal's direction to recover the amount from it.
The LG had ordered the Chief Secretary of the Delhi government to recover the amount from the AAP within a month. The party has also sought setting aside of a report of a Centre-appointed three-member committee which had held that the Delhi government had splurged the exchequer's money on advertisements projecting Chief Minister Arvind Kejriwal and his party in violation of the Supreme Court guidelines.
The three-member committee, headed by former Chief Election Commissioner B B Tandon, had been constituted by the Information and Broadcasting Ministry on the top court's directions to address the issues relating to Content Regulation in Government Advertising.
The committee's order of September 16 last year had come on a complaint from Congress leader Ajay Maken accusing the AAP government in Delhi of splurging public money on advertisements.
The panel had also said that the AAP should be made to reimburse the expenditure for the violation of the top court's May 13, 2015 order.