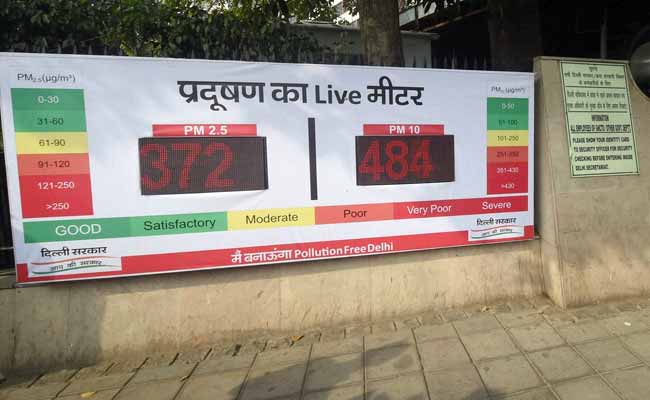 New Delhi:
As smog returned to Delhi today it trapped particulate matters and dragged the city's air quality down to the 'severe' category.
The average levels of PM 2.5 and PM 10, microscopic particles that can be embeded deep into the lungs and subsequently the bloodstream, were 296 and 479 micrograms per cubic metre respectively, a weather official said.
The corresponding safe limits are 60 and 100 respectively.
Independent portal IndiaSpend, which has installed low cost sensors across the city, said that pollution levels in Delhi "rose 50 per cent" during the first week of the odd-even measure over the previous week (December 25 to December 31).
Although the portal attributed it to additional factors, such as temperature, wind-speed and increased moisture. "It is likely, though, that the odd-even measure introduced by Delhi government might not, in itself, be adequate," it said.
"The pollutants are not getting dispersed due to calm wind. Visibility also came down to less than 50 metres in the morning due to fog. It also trapped pollutants. Tomorrow the situation might be better," a senior official said.
The government said that its latest set of data, collected from 22 locations across Delhi through mobile dust samplers yesterday, showed a "consistent trend" of declining levels of PM 2.5 levels.
The mobile teams of the Delhi Pollution Control Committee (DPCC) have so far collected ambient air data from 112 locations.
"In 13 of the 22 locations, PM2.5 (ug/m3) was recorded at less than the level of 300. These 22 locations fall in higher population density areas of the national capital," the government said.