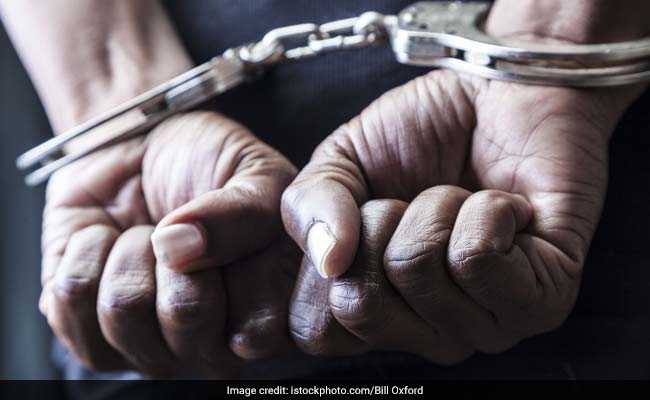 New Delhi:
Eight people from Africa were arrested in New Delhi for staying illegally in India, the police said today. A Nigerian national was also arrested for allegedly peddling drugs.
Acting on a tip off, the hideouts of the Africans was traced following which a police team raided a multi-storey building in Qutub Vihar in Goyala Dairy on Friday, said police.
During the search, the wanted Nigerian national, Ugochukwv John, 28, was apprehended from his flat in Qutub Vihar and 100 grams of heroin, worth Rs 20 lakh in the international market, was seized from his possession.
Subsequently, a case was registered and the accused was arrested, Additional Deputy Commissioner of Police (Crime) Ajith Shingla said.
On raiding other flats in the same building, some more African people were found staying there.
On verification, eight Africans, including two women, were found staying in India illegally without any valid visa or passport. Subsequently, they were also arrested, the senior officer said.
The accused are in the age group of 23-38.
The proceedings for their deportation to native country have been initiated, he added.
John disclosed to police that he had come to India in October 2012 on a business visa for six months and did not return back to Nigeria after his visa expired, the officer said.
During this period, John visited Delhi, Goa, Mumbai and Chennai multiple times and started a garment business. He started exporting garments to Nigeria from Chennai and Mumbai. But his business was not making profit. So, he began supplying drugs to make easy money, Shingla said.
Soon, he developed a good interstate network spanning across the northern states of India, he added.
The accused Africans have revealed that they had come to India on business and student visas and did not return to their native countries after their visas expired and continued to stay in India illegally, the senior officer said.
Raids are being conducted to nab other members of illegal drugs syndicate. Proceedings for deportation of illegally staying Africans were in progress and action against the owner of the property will be initiated for abetting the crime and not getting proper tenant verification, the officer added.