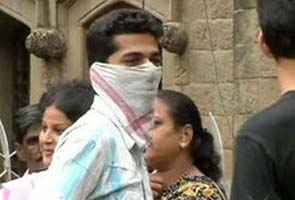 New Delhi:
With a spurt in swine flu cases, Delhi Government on Thursday directed 22 hospitals, including five private ones, to set up isolated wards to offer treatment to patients affected by the disease.
A total of 60 cases of swine flu have been reported since January out of which three persons have lost their lives, Health Minister A K Walia said.
He said 17 government-run and five hospitals have been asked to make all necessary arrangements, including ICU facilities, for treatment of swine flu patients.
Officials said Mr Walia specifically asked the hospitals to keep ready ventilators in isolation wards so that patients can be given required treatment.
The Minister issued the directive at a meeting he held with top officials of health department, National Institute of Communicable Diseases (NICD) and Medical Superintendents of concerned Government and private hospitals.
"Though there is no need for panic, public should also take due precaution for prevention and management of the disease," Mr Walia said.
The Health Minister also directed all hospitals to appoint nodal officer to provide all necessary help to swine flu affected patients.
The Health department has been told to upload guidelines for treatment of flu cases on its website so that all hospitals could follow laid down procedure.
Mr Walia said testing for H1N1 cases is being carried out at National Institute of Communicable Diseases, All India Institute of Medical Sciences and Patel Chest Institute. In addition to these, five private laboratories also have these facilities.
The minister appealed to people to take medical advise in case of high fever, respiratory problem and chest pain.
"The symptoms must be reported within first 48 hours. In case of delay complications may develop," he said asking people to maintain high standard of personal hygiene to prevent the disease.
The government will also launch a public awareness campaign on prevention and managing the disease.
The government hospitals which will provide treatment to swine flu patients are GTB hospital, Lok Nayak hospital, Deen Dayal Upadhayal hospital, Sanjay Gandhi Memorial hospital, Lal Bahadur Shastri hospital, Madan Mohan Malviya hospital, Ambedkar hospital, Chach Nehru Bal Chikitsalya, Bhagwan Mahavir hospital, Maharishi Balmiki hospital.
Babu Jagjiwan Ram Memorial hospital, Aruna Asaf Ali hospital, RML hospital, Safdarjung hospital, Sucheta Kriplani hospital, Airport hospital and Hindi Rao hospital will also provide treatment to flu patients.
The private hospitals which have been told to provide treatment are Action Balaji, Apollo, Moolchand, Sir Ganga Ram and St Stephens hospital.