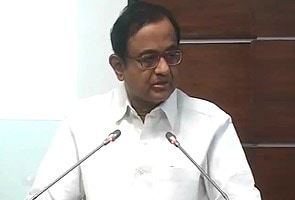 New Delhi:
The Government on Tuesday admitted in the Rajya Sabha that diversion of funds meant for the welfare of SC/STs to Commonwealth Games projects by the Delhi Government was "wrong" and efforts would be made to bring them back to the SC/ST Fund.
"In my view prima facie that using Rs 678.91 crore out of Schedule Caste Sub Plan (SCSP) to contribute for CWG appears to be wrong," Home Minister P Chidambaram said.
Responding to members' demand, he said this money spent from the SCSP would be brought back to the welfare fund.
The minister at the same time maintained that the fund is given to states in two categories divisible and indivisible and the diversion of the fund from indivisible category has been happening in many states.
Earlier, the opposition parties targeted the government saying it is "shameful" and "betrayal of Dalits".
Chidambaram said the Planning Commission has constituted a committee headed by one of its members Narendra Jadhav to re-examine how the guidelines of the plan panel on the SCSP Tribal Sub Plan can be implemented properly.