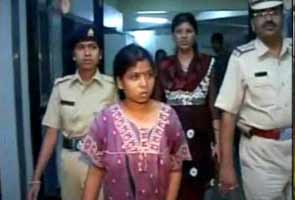 Nashik:
Yeola police have arrested a 22-year-old woman for killing her own one-and-half-month-old daughter on Saturday, police said.
According to police, the accused, Vaishali Kiran Ahire, a resident of Khirdibhavari in Nandgaon taluka of the district had come to her parents' residence for her second delivery and given birth to a girl around 40 days back.
However, Vaishali was not happy with herself for giving birth to another daughter and seeing that there is nobody at home, she hit a grinding-stone on the head of the baby yesterday, they said.
However, when her parents came back, she told them that two dacoits had entered the house, who took away valuables after killing the baby.
When police started investigating in the matter, Vaishali admitted that she had killed the infant, as she was not happy about having another daughter.