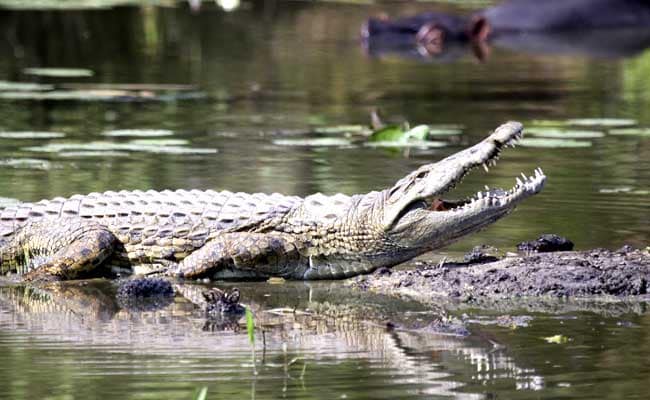 Malkangiri:
A 6-foot long crocodile was rescued from a pond in Odisha's Malkangiri district on Monday, Forest officials said.
The crocodile was caught by people of MV-78 village with the help of a net, Kalimela forest Range Officer Ramachandra Madkami said.
The crocodile had been spotted in the village pond a few months ago, triggering panic among local residents who managed to catch it today.
After rescuing the crocodile, the villagers informed the forest officials and handed over the reptile to them. The crocodile was later released into the Balimela reservoir in Chitrakonda area around 100 km away, Madkami said.
The reptile was suspected to have sneaked in from the nearby Sitaguda dam, forest officials said while the villagers said the reptile was suspected to have been swept into the pond with flood waters two years ago.
A 12-foot long crocodile, weighing around 500 kg had been found inside a house at Munsa village in Malkangiri block in November last year.