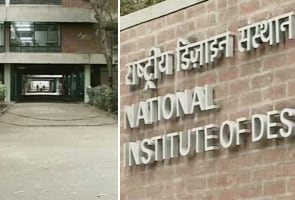 Ahmedabad:
It's one of the country's best-known colleges. Now, Ahmedabad's National Institute of Design (NID) is confronting allegations of sexual misconduct by a faculty member.
A former student has emailed the Director of NID, complaining that a teacher made repeated and inappropriate references to sex and genitals in class.
The college has set up a committee to investigate the complaint.
The student, who is male, was enrolled in the Strategic Design Management program and graduated in December last year.
In his email, he alleges that the professor said that the sexual references and terms were a part of experiments for his PhD. The student also claims that his classmates and he were made to sign a Non-Disclosure Agreement, drafted entirely by the Professor.
"We will complete the inquiry by July...the faculty is a senior faculty and we have never received such complaints in the past. It's a complaint by a male student and we have also taken statements from female students," says the Registrar, Vijaya Deshmukh.