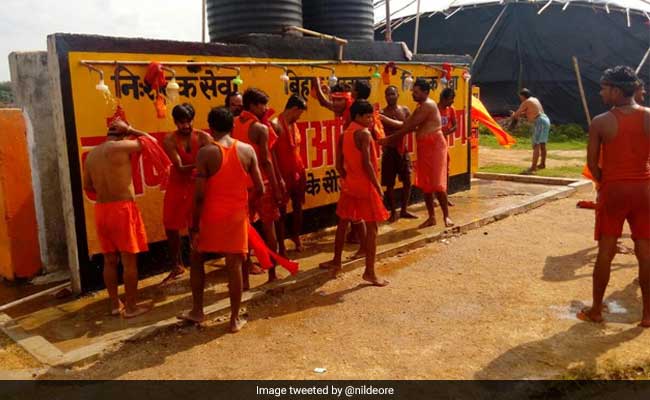 Fatehpur:
Tension prevailed in Fatehpur town of Sikar district in Rajasthan after some kanwar pilgrims clashed with locals from another community, police said today. Prohibitory orders have been imposed in the town restricting gathering of more than four people in public places.
Clashes erupted after some locals objected to the loud music being played by the kanwarias who were a part of the procession, an official said. A heated argument broke out between the two groups and it soon turned into a brawl.
Eight kanwar pilgrims were injured in the clash and police arrested three people from the other group, Sikar SP Pradeep Mohan Sharma said.
A protest was later held at Bhoothnath temple against the attack on the kanwarias, demanding more arrests. Some protesters threw stones on cops and a few of them also shut the shops in the market area.
The police fired tear gas shells and rubber bullets to quell the protests.