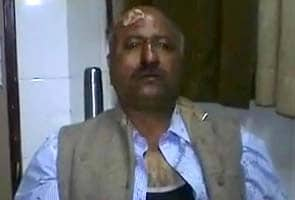 Jalandhar:
A journalist was allegedly attacked by a group of men after he tried to stop them from harassing a girl near a busy marketplace in Bhagat Singh chowk area of Jalandhar.
The journalist intervened to help a teenage girl who was allegedly being harassed by three men on motorcycles. They were returning from a marriage and were allegedly drunk. One of them fled, while the other two were caught by some people who came forward to help.
However, the man who had fled, returned with a mob of more than 25 people who attacked the journalist, the people who had intervened and some policemen who had arrived on the spot.
When more police officers arrived on the scene, most of the men fled. The police arrested eight men.
The journalist sustained multiple injuries and was taken to a local hospital.
A case has been registered and the police are searching for the remaining people involved in the attack.
Shops in the area were shut down following the incident which occurred at around 5 pm. Local journalists are protesting against the poor law and order situation in the city.