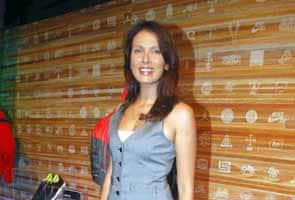 Mumbai:
In a new twist to the Viveka Babajee story, a month-and-a-half after the supermodel was found dead in her Khar apartment on June 25, Jonaid Bin Tajuddin Mohammed, whom Viveka called her brother alleges that her boyfriend could somehow be involved in her death, or might know more than he was willing to reveal.
Jonaid Bin Tajuddin Mohammed sent a letter to the Khar police last week about the emails and messages that he shared with Babajee about her life, Gautam Vora and work. In his letter, he alleges that Babajee was in depression because of Vora.
Jonaid told MiD DAY that he met Babajee a year back at an event and became close friends. Jonaid said, she added me as a friend on Facebook. "We developed a brother-sister relationship."
When MiD DAY asked Jonaid about his allegations, he said, "Gautam Vora is the one who committed foul play. First he broke up saying that her family was not accepting him and then tried to patch things up. I have her messages and mails to prove it."
Confirming the news of the breakthrough in the case, senior police inspector Mangesh Kote of the Khar Police station, said, "We have received Jonaid's letter. We are looking into the matter, but we cannot comment. He has provided us with details about their conversations on email."
Investigating sources believe that Jonaid's letter will be an important piece of evidence. However, when asked about the delay, they explained that Jonaid was unable to get in touch with Babajee's family resulting in the holdup.
Reacting to the new development in the case, Dale Bhagwagar, acting as the spokesperson for Viveka's family, said, "Jonaid, who considered Viveka his sister, had a few pointers to make about the case. Since these were pertaining to discussions, which he had with Viveka regarding her ex-boyfriend Gautam Vora, and a couple of new facts relating to the case, the family requested him to file the details with Khar Police Station. His office has informed us by email that he has duly filed these details through his lawyer here."
In the letter that Jonaid has submitted to the police, he mentions the messages that he shared with Babajee a few months before her demise.
MiD DAY provides you with a timeline of the incidents leading up to her demise. On May 27, Vora and Babajee had a fight, as her family did not approve of their relationship. Later on June 3, he sent her a message on Facebook to be friends and rekindled their romance.
On June 17, they had another fight and broke up for the second time. According to Jonaid, Vora kept saying that Babajee did not love him, which disturbed her. Jonaid claims that at this point of time, Babajee was receiving illicit messages and prank calls.
Jonaid said that on June 18 at 2.30 pm he received a message on Facebook from Babajee. It read, "How can I not be moody Jonaid, I am getting mails with illicit language in it, crank calls and they are trying to ruin my reputation and I have a boyfriend who does not believe me. BULLCRAP I am sick and tired of this."
On June 24, a day before Babajee's demise, Babajee spoke to Jonaid about her work and nothing else. "I know something was troubling her but she did not say anything to me," he said.
Who is Jonaid?
A businessman from Jeddah, he is the great grandson of Khaja Moinuddin Taisildar of Hyderabad during the Nizam's rule. Jonaid popularly known as Prince Al Mohammed, was the Managing Director of KSA automobile agency. The family lives in Aftaab Mahal a palace located on shores of the lake Hussain Sagar at Hyderabad and at Al-Safa Dist, Jeddah, Saudi Arabia.