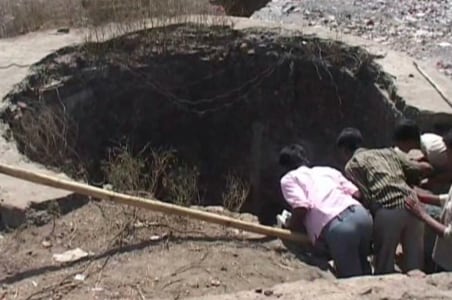 Dhanbad:
A boy fell into closed mine shaft in Dhanbad on March 2. The boy's has been identified as Pankaj Goswami.
He had reportedly gone there to steal coal from the shaft which had been shut.
BCCL, the company who owns the mines and the rescue team tried to get the boy out but gave up on March 7.
The family was paid Rs 75,000 as compensation and was asked to complete the last rites of the boy. However, the boy's body was still not found then.
All this took place at Kendua Hatia, near Dharia in Dhanbad's mine area.