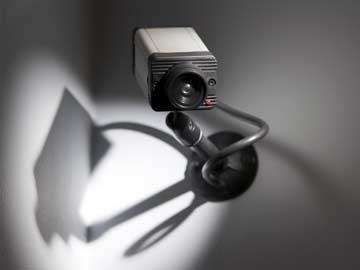 Jajpur:
In a bid to ensure proper security during the Kalipuja festival next week, Jajpur district administration has decided to install CCTVs at highly sensitive locations in the town to check untoward incidents.
"Kalipuja in the district headquarters town is a major festival which attracts lakhs of people from the district and beyond for seven days," Jajpur district Collector Anil Kumar Samal said.
Experience in past years showed it was prone to various mischief and anti social activities during the festival days and to check unlawful incidents during the puja days it was decided to install CCTVs at six places, Samal said.
The CCTV cameras would be installed at Gariapur, Narayan chhak, Badbazar, Jodikua chhak, Kianalikul and Ballavi ghat chhak in the municipal town.
"We have identified six vulnerable locations where CCTV cameras would be installed near the pandals to identify anti-social elements, including pickpockets, bike lifters and chain-snatchers," said Samal.
There are 50 major puja pandals in the town where the puja would begin on October 23 and the immersion would take place on 29 and 30 of this month.
Jajpur district SP Anup Kumar Sahu said the puja committees were instructed to keep their microphone sound level at 65 decibel, check flow of liquor and deploy adequate volunteers to avoid crowd near puja pandals.
The district administration has also decided to ban sale of liquor from October 29 and 30 in wake of the immersion.
Get Breaking news, live coverage, and Latest News from India and around the world on NDTV.com. Catch all the Live TV action on NDTV 24x7 and NDTV India. Like us on Facebook or follow us on Twitter and Instagram for latest news and live news updates.