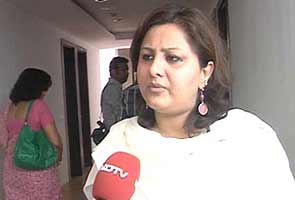 New Delhi:
A woman leader of the BJP says she was sexually harassed by five drunk men while driving home in a busy part of south Delhi on Thursday night. Not a single person offered to help, she said.
BJP National Secretary Vani Tripathi says her driver and she were in Vasant Vihar, on a road which was packed with cars, when an SUV hit her car.
"The people tried to coerce my driver, and tried to get in and grab me," she told NDTV. Ms Tripathi said that her driver showed great presence of mind and locked her into the car so the men outside could not reach her.
She said she phoned the police for help, and they took some time to reach her, because there was a traffic jam on the road. Though there were cars all around, she said nobody tried to help her.
"Every bystander and person in jam was worried about getting out of the jam," she said.
Ms Tripathi said that her accident took place just one kilometre from where a young medical student boarded a bus in December, on which she was fatally gang-raped.
That barbarous assault made international headlines and shook Delhi into demanding better safety and policing for women; a national outcry for change led to the introduction of new laws to punish crimes against women.
Ms Triapthi said she has decided not to pursue charges against the men who harassed her because they appeared to be poor and she is worried that "they will be thrashed all night."
She said it's unlikely that one of them owned the SUV they were driving, and that the police should identify who the car belongs to.