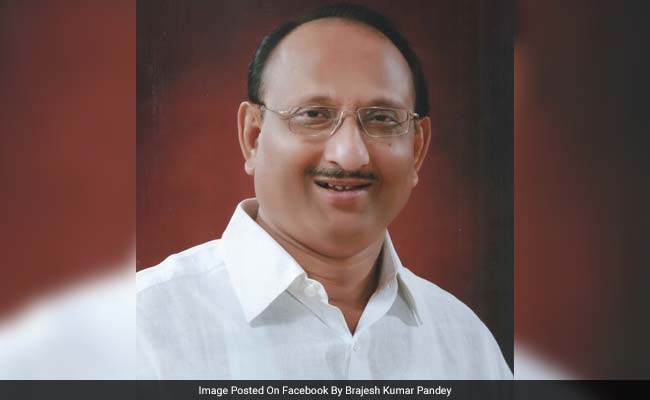 Patna:
Bihar Congress leader Brajesh Kumar, who also goes by the name Brajesh Pandey, has resigned over charges of sexually exploiting a young girl in Patna. Brajesh (Kumar) Pandey has been charged under the stringent law on sexual crimes against children - the Protection of Children from Sexual Offences (POCSO) Act - after a note from the women's cell of the state's Criminal Investigation Department. Confirming this, senior police officer Anil Kishore Yadav told the Press Trust of India that investigations are on.
Brajesh Pandey's name has been included in the case along with main accused Nikhil Priyadarshi. The girl who was allegedly assaulted is the daughter of a former state minister, also from the Congress.
She has alleged that Priyadarshi cheated her in the name of marriage and blackmailed her along with his brother, another co-accused and Brajesh (Kumar) Pandey. Priyadarshi and another accused are missing after a court recently rejected their request for protection from bail.
The girl went public with the allegations on local TV channels on Tuesday.
She alleged that Brajesh (Kumar) Pandey, who was introduced to her as a big leader, used to threaten her. She also accused him of being involved in a sex racket. As the allegations came in the media glare, Brajesh (Kumar) Pandey resigned, saying, "I do not want that the party suffers in any manner because of me." He faxed his resignation letter to Bihar Congress chief Ashok Choudhary.
Party spokesperson Harkhu Jha said Mr Choudhary, who is campaigning for the Uttar Pradesh election, has accepted the resignation.
Brajesh (Kumar) Pandey, who had unsuccessfully contested the Bihar election in 2015, said in his resignation letter that he was innocent. He wrote that the girl had been accusing Nikhil Priyadarshi and his family but "I do not know how come she is now naming me... I am deliberately victimised on behalf of somebody."
(With inputs from PTI)