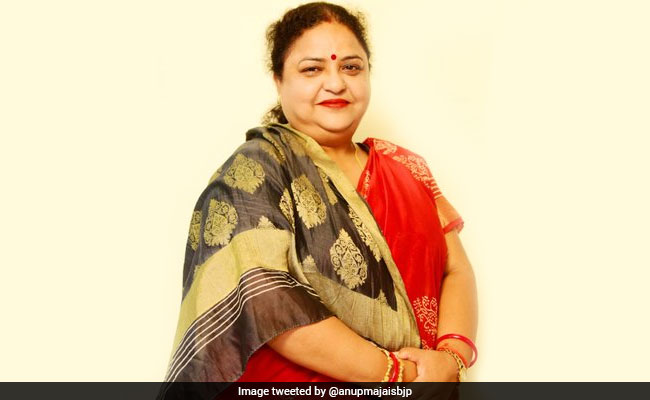 Lucknow:
Uttar Pradesh Minister Anupma Jaiswal has triggered outrage after she was seen dancing at a Ganesh Puja event in Bahraich where over 60 children and infants have died in the past one month due to fever.
The minister hails from Bahraich and the people there say she has been least interested in the large number of deaths.
Unmindful of the tragedy that has scarred families in Bahraich and neighbouring districts of Basti, Gonda and Shrawasti, the Minister on Monday night danced to the tunes of 'bhajans' and film songs at an event at the 'Raja ka Pandaal' in Bashirganj locality.
On Tuesday, three more children died of fever in Nahsutiya while more than three dozen have been admitted to various medical facilities with very high grade fever.
Chief Medical Superintendent OP Pandey has confirmed the deaths and said that in the past 24 hours five children have died due to fever.
The viral fever has so far killed 61 children. Twelve fell victims to brain fever or meningitis. Nine children died due to pneumonia.
Ms Jaiswal is the Minister of State for Basic Education and Child Development. When attempts were made to contact Ms Jaiswal, her staff said she was busy at a function and would call back when she got free.