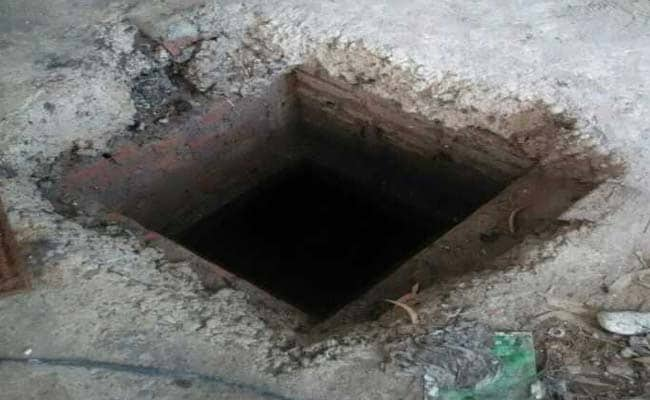 Raipur:
Four people died due to suspected suffocation inside the septic tank of a recently constructed house in Chhattisgarh's Bijapur district.
The incident took place at Pegdapalli village this morning, said district Superintendent of Police Mohit Garg.
The victims were identified as house owner Enja Madnaiyya aged 40, his son Pankaj Enja, 25, and two others, Enja Shankar, 20, and Haridas Kashyap aged 35.
According to preliminary information, one of the victims climbed down into the tank to clean it, but he passed out, a police official said.
Four others went inside but all of them fell unconscious.
They were pulled out by other villagers who were around and taken to a local hospital where four of them were declared dead. The fifth person was being treated.
It appeared to be a case of suffocation, but the exact cause of deaths will be determined when the autopsy report arrives, the official said. Further probe is on.
For more Bijapur news,
click here.