Highlights
Chennai student arrested, allegedly drunk while driving Porsche car
Student rammed a dozen parked auto-rickshaws, 1 driver killed
Porsche car, several auto-rickshaws badly mangled in accident
Chennai:
An auto-rickshaw driver was killed in Chennai early on Monday morning after being hit by a Porsche car driven by a law student who was allegedly drunk.
Vikas Vijayanand, 22, has been arrested. At least three more drivers were wounded when, around 3.30 am, he rammed a dozen auto-rickshaws parked in a row at the city's Cathedral Road.
One driver, 29-year-old G Arumugam, was killed on the spot. His seven-year-old daughter has been orphaned as she lost her mother recently. "Tough action should be taken against rich people who drink and drive. My brother lost his wife and child recently...now his other child is an orphan," said G Vinayagam, Arumugam's brother.
Some of the autos were almost reduced to a crumpled heap with the impact.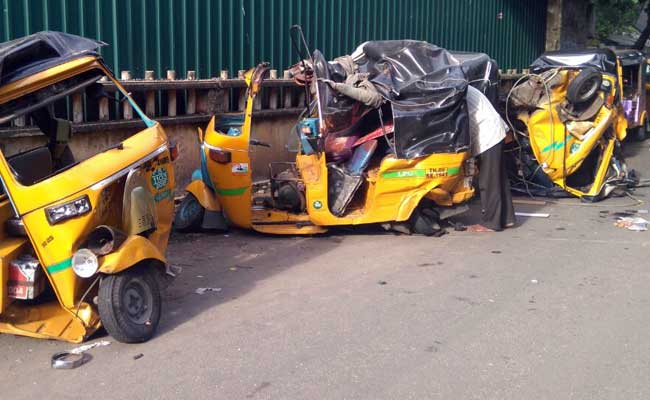 The Porsche tore through a row of parked auto-rickshaws
The gleaming blue Porsche was also completely smashed. "The student was drunk while driving. We are investigating," a police officer told NDTV.
Auto-drivers often sleep in their vehicles after parking on the roadside.
"I heard a screeching noise of brakes...that's all. My chest was hurting and I went blank. I realized what had happened only when the police came... they only helped the car driver and took him away," said Sundar, one of the drivers who witnessed the accident and was also injured.
"An ambulance came for us only after twenty minutes," he added.
In June, a daily wage labourer was killed in the city after a techie, allegedly driving her Audi car drunk, ran him over.