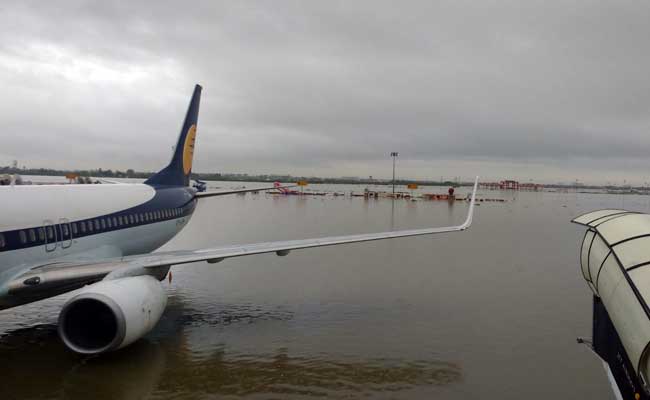 Mumbai:
For most people stranded in rain-hit Chennai, taking a flight to neighbouring cities has been a bleak option over the last few days. Not just due to the fact that the Chennai airport has been flooded, but also because tickets are priced as high as Rs 50,000 one way.
On Thursday and Friday, domestic airfares for flights departing from Bangalore skyrocketed. National carrier Air India was charging fares as high as Rs 51,750 for a business class ticket for its flight to Delhi from Bangalore for Friday, while Jet Airways fare was Rs 47,000.
"I had to take a flight to Jaipur from Bangalore but I couldn't as the prices were around Rs 26,000, so I had to make other provisions and now I'm going via Mumbai," said Shubham Arya, a passenger travelling from Bangalore after making it out of flood-affected Chennai.
Flights to Ahmedabad cost more than Rs 20,000 and Mumbai around Rs 19,000. This steep hike invoked sharp criticism from passengers and experts who blame the high ticket prices on the lack of clear rules in place for airline companies.
"What we need is for the Civil Aviation Authority to regulate pricing and penalise people who fail to do this. Till this happens, such uncontrolled rise in prices will continue and passengers with continue to suffer," said Sudhakara Reddy the President of Air Passengers Association of India.
Meanwhile, the Airlines claim that they have started operating rescue flights out of Chennai.
"We are actually doing two things, one, we are operating rescue flights and taking it to the nearest naval base and that's completely for the passengers out of there. That is 45 minutes away from Chennai, so either the army is airlifting passengers and taking them to their place or we are just flying in there and flying them out."
The Chennai airport was shut down on Tuesday evening after the runway was flooded following incessant rain. The partial resumption of flights will start from today.