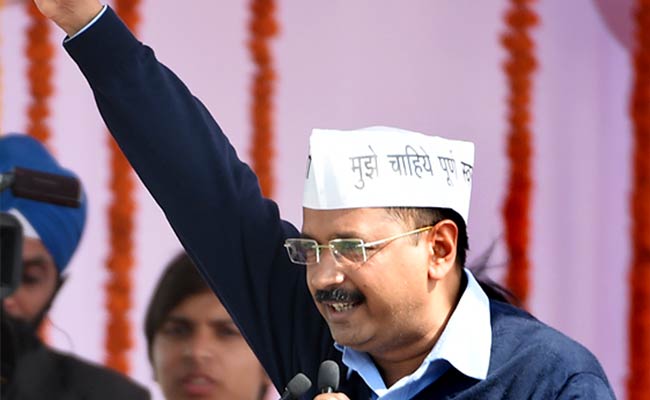 New Delhi:
Arvind Kejriwal today promised to work 24X7 to fulfil his promises and make Delhi corruption-free in five years.
Here are 10 things Arvind Kejriwal said:
Our victory is not because of human factors. It is a miracle, a sign from God. God has a grand design, we are only the medium.

People defeated BJP because of arrogance. In our previous stint, somehow our party also became arrogant and decided to fight the Lok Sabha polls. We learnt our lesson.

I will only serve Delhi for five years and I will make Delhi India's first corruption-free place.

The last time, we had passion to end corruption, we had romanticism, madness. Now after our 49-day government, we have confidence.

If anyone asks for bribe, don't refuse. Take out your mobile phone and record it, we will record it.

I promise that my ministers and I will work 24 hours, seven days. Today too, I have come after taking Crocin tablets.

We must act strongly against attempts at communal strife.

I told PM Modi that this is a golden opportunity. We have a majority in Delhi and you have a majority at the Centre. Let's work together for Delhi.

Pay your taxes, we will put your money to good use. No one will be able to steal it.

We want to end VIP culture.