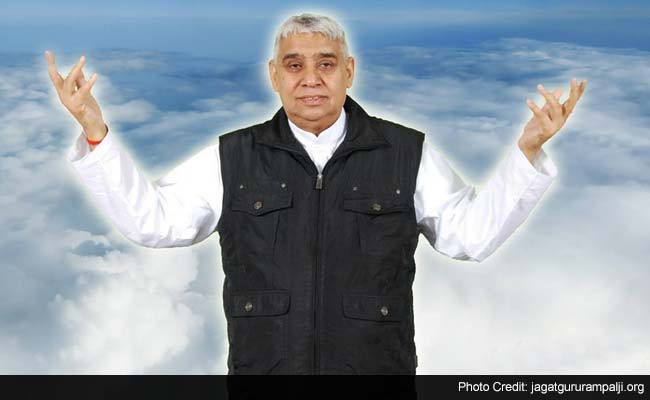 Hisar: Rampal Das, now known as Jagatguru Rampal Ji Maharaj to his supporters and self-styled Godman Rampal in many headlines across the country, was a junior engineer in the Haryana irrigation department till 2000.
Here is your 10-point cheat-sheet about him:
He is 63 years old. Rampal was born on 8 September 1951 in Sonepat district of Haryana, not far from the national capital, Delhi, in a family of farmers.
He has a diploma in engineering and was a junior engineer in the irrigation department of Haryana. He was removed from the department in May 2000 for "carelessness". He was 48 then.
The controversial guru's website, which talks about him in the second person, claims that he was "of a religious nature" since childhood and worshipped "Hanuman."
The website says he later met his guru Swami Ramdevanand and became a disciple of the poet-saint Kabir.
Rampal Das established his first ashram in Karontha village of Rohtak district in 1999. He went on to set up several ashrams including his headquarters in Barwala in Hisar district, where his supporters clashed with the police today to prevent his arrest.
Supporters who earlier clashed with the police were armed with acid pouches, sticks and stones. They call themselves "baba's commandos."
The controversial guru has served two years in jail earlier on charges of murder and attempt to murder. He was out on bail since 2006.
Rampal has skipped court 43 times in four years.
He has a Facebook page that had 2222 likes when this was written. He also has a YouTube channel.
In December 2013, he invited "all the Saints of the world" for a "spiritual knowledge discussion" with him. His Barwala Ashram offered to pay expenses for anyone who wanted to attend and also challenged, "If you do not come forward for the Spiritual Knowledge Discussion, then we will believe that you accept your defeat and that you do not have complete knowledge about God and His way of worship (sic)."