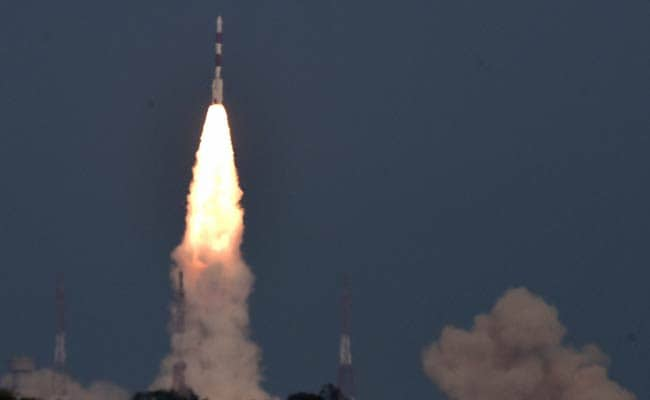 An Indian rocket on Thursday blasted off successfully with the country's sixth navigation satellite called IRNSS-1F, marking another big step closer to a home-grown GPS or Global Positioning System.
Here are latest developments:
Indian Space agency ISRO's sixth navigation satellite IRNSS-1F was launched on board trusted workhorse PSLV C32. The launch was delayed by a minute as scientists tried to avoid space debris.

The IRNSS-1F or Indian Regional Navigation Satellite System is aimed at providing navigation accurately on par with the US-based Global Positioning System.

ISRO or Indian Space Research Organisation has launched five navigation satellites under the system.

The satellites in this series continuously beam down data that can be read even by smart phones.The satellite system is designed to cover a region of about 1,500 km on all sides of the border.

The 54-and-half hour countdown began on Tuesday soon after the Mission Readiness Review Committee and Launch Authorisation Board cleared it.

"With the launch of four satellites, we were able to provide navigation for 18 hours. But after fifth launch we increased the capacity to 24 hours with an accuracy of 20 metres. The sixth IRNSS-1F and seventh launch (IRNSS-1G) will be accurate and more efficient," an ISRO official said.

ISRO scientists plan to put all seven navigation satellites into orbit by March 2016. The last in the series is expected to be launched by the month end.

Along with the navigation payload and ranging payload, the satellite also carries a "highly accurate Rubidium atomic clock" with it.

The 44.4 metre tall satellite has a liftoff mass of 1,425 kg and was launched in sub-Geosynchronous Transfer Orbit. It has a 12 year mission life.

India's navigation system will cost about Rs 1,400 crore. ISRO says the system will have an error margin of no more than 20 metres.