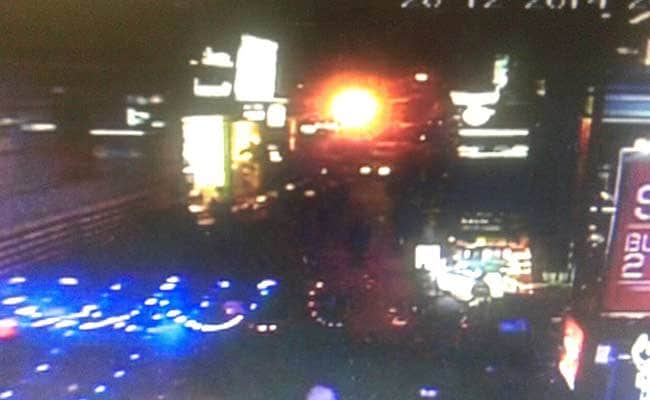 Bengaluru: Union Minister of State for Home Kiren Rijiju today said the explosion outside a restaurant in the heart of Bangalore on Sunday was "definitely a terror attack". Karnataka Chief Minister Siddaramaiah has emphasised that there was no intelligence failure.
Here are the latest developments:
Mr Rijiju's senior, Home Minister Rajnath Singh said the elite National Investigation Agency or NIA would, "if required," probe the blast.
The low-intensity blast occurred just after 8:30 pm outside the popular Coconut Grove restaurant on Church Street off MG Road, which was packed with Sunday evening crowds. No one has claimed responsibility for the blast as yet.
Police said the improvised explosive device - filled with ammonium nitrate and fitted with a timer mechanism - had been hidden among plants outside the restaurant.
38-year-old Bhavani, a resident of Chennai on vacation in Bangalore, was walking past the restaurant when the bomb went off. Shrapnel hit her head and neck and she died soon after being taken to the hospital.
Her relative, Karthik, suffered minor injuries and is in stable condition now. Two other people were hit in the legs with shrapnel. The men - Vinay and Sandeep - are undergoing treatment at the HOSMAT hospital.
The Home Minister today asked the state government to install CCTVs in all key places in the city. The state police have announced a reward of Rs 10 lakh for information about the perpetrators.
Police will ask restaurants to close by 1 am on New Year's Eve. "We have stepped up our vigil and intensified patrolling across the city to prevent further incidents," said Bangalore Police Commissioner MN Reddi.
"Police were on high alert. In spite of this, it has happened," said chief minister Siddaramaiah on Sunday. Today, he held a meeting of top officials.

The city has been on general alert since last month, when the police picked up an engineer, Mehdi Masroor Biswas, for allegedly running a pro-Islamic State Twitter account.
There have been several terror attacks in Bengaluru. In 2008, person died and 20 were injured in serial explosions. The last attack in the city took place in November 2013 outside the state BJP office, in which 16 people were injured.