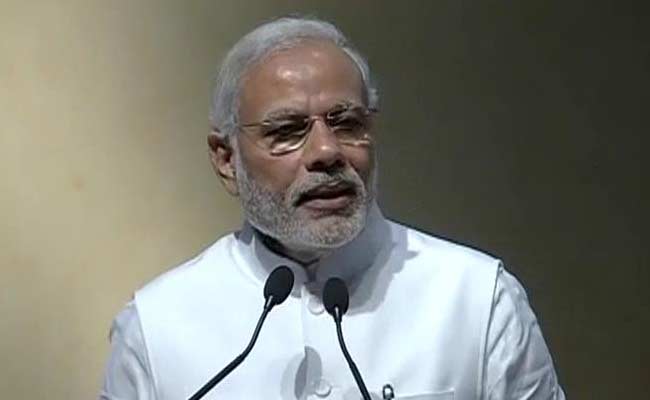 Gandhinagar: Prime Minister Narendra Modi today told 4000 Non-Resident Indians that several opportunities awaited them in India. The PM was addressing them at the Pravasi Bharatiya Divas, a two-day annual event that began in Gandhinagar today.
Following are the top five quotes from the PM's speech:
I know the problems you faced. That is why visa on arrival facilities are being made available for several nations.
We have so much to give to the world. What is needed is the confidence in ourselves.
Indian community is admired all around the world. It is not due to the money but the values the Indian community is living with.
World is seeing India with immense hope and optimism.
I welcome all of you and say that there are several opportunities waiting for you in India. Times have changed very quickly.