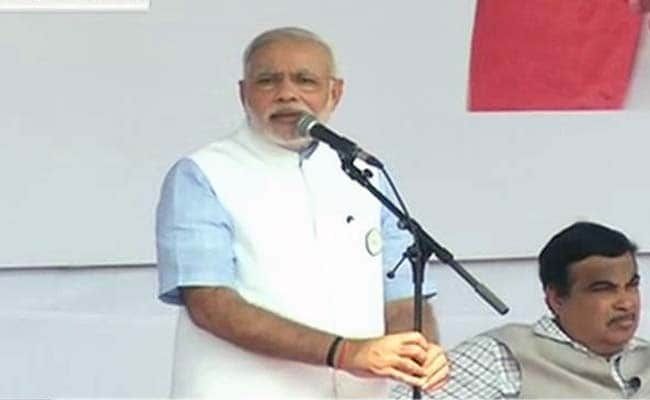 New Delhi:
The Prime Minister swept the street in a Delhi neighbourhood where Mahatma Gandhi once stayed as he launched the Swachh Bharat Abhiyan, or Clean India Mission, which urges citizens to help clean the country. The initiative was launched by the PM on the 145th birth anniversary of Mahatma Gandhi. The PM then led a group of about 5000 government employees and school students near India Gate in the heart of the capital as they took a pledge to "devote at least one hundred hours every year, two hours every week, towards cleanliness."
Here are five big quotes from the PM's address:
"I have invited 9 people and asked them to come to public places and work towards a Clean India. I ask them to invite 9 more people too,"Mr Modi said. The group he has tagged includes Congressman Shashi Tharoor and actors Kamal Haasan and Salman Khan.

"We reached Mars. No PM or Minister went. It was the people who did it, our scientists who did it. So can't we create a Clean India?" the 64-year-old leader asked.

But cleaning up the country cannot be the sole responsibility of sanitation workers. "Do citizens have no role in this? We have to change this mindset," the PM said.

PM Modi urged that this campaign should not be politicised and said, "If this is evaluated by a photo-opportunity on a given day, then we would be doing a disservice to India. We all must come together and do this (clean India) wherever we are."


"This is not about Modi... Modi is only one of its 1.2 billion people... This is a people's task."
Post a comment