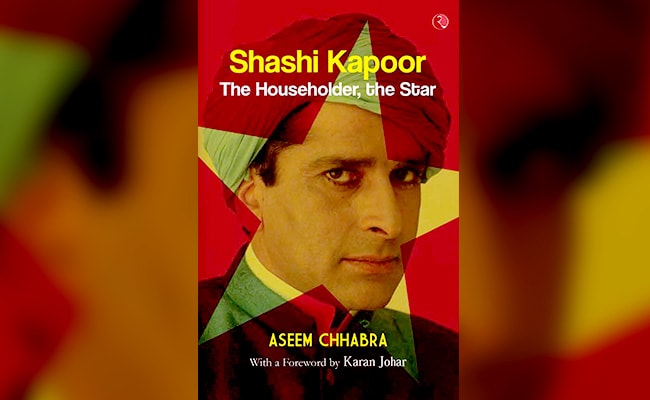 This tribute was written in 2016 by Karan Johar in Aseem Chhabra's book, Shashi Kapoor: The Householder, the Star.
It was the 1960s. A dashingly handsome, dimpled hero with abnormally good hair had arrived on the scene. In lush green hill stations, he'd look lovingly at his heroines. And for that split second, time would stop, as would the hearts of members of the audience.
The hero was Shashi Kapoor. And he was every bit the romantic heart-throb - from his mannerisms and his looks to that
je ne sais quoi
that makes hearts flutter and women fall in love. Shashi Kapoor was the quintessential Prince Charming.
Then came the late 1970s and the early 1980s, when the idea of a hero changed. He became a middle-class, rage-fuelled man who communicated with his fists, rather than with words. Affectionate glances were replaced by angry tears. The audience went wild, seeking graphic violence and scenes that went crash-boom-bang on the screen. The Prince Charming of the preceding decade seemed almost buried.
And yet, Shashi Kapoor miraculously survived. With his fascinating screen personality and great acting skills, he continued leaving a mark as the voice of reason and morality. He became an antidote to the 'revenge or nothing' phase that Bollywood seemed to be passing through. The characters he essayed reminded the audience that amidst the sound and fury, the blood and violence, there was still value in quiet graciousness and gentleness; there was merit in abiding by what-is-right, as opposed to reacting reflexively to what's-right-now. Shashi Kapoor was now the 'moral hero'.
Shashi Kapoor has been a stalwart of the film industry for years, and was one of the first actors to consistently act in international cinema. Yet, throughout, he had remained a humble man, known to treat every member of the crew as his own. He is also one of the few to unfailingly return to his roots - theatre. His establishment of Prithvi and even his role in the international movie
Shakespeare Wallah
have been tributes to everything that theatre had given him in his youth - his finesse, his command over his craft and, of course, his wife. Shashi Kapoor is the 'ultimate gentleman'.
Somewhere, in the hullaballoo of the over-the-top 1980s phase of Indian cinema, we forgot what a great actor and human being Shashi Kapoor was and continues to be. I have the greatest love and respect for him - not just for his contribution to our industry, but also for the person he is: always kind, always engaging and always generous.
Today, I am honoured to write about a man who never gave up on his craft, but nurtured it as a producer, a theatre veteran and even as a producer who picked interesting, offbeat subjects to back. Shashiji has the love and respect of a generation that grew up watching him light up the screen every single time. And indeed, anyone who is to discover him today will undoubtedly feel the same way.
To me, and to a great many people, he will always be the gentleman, the moral hero, a Prince Charming.
He will always be Shashi Kapoor.
Karan Johar
Bombay, 2016
Excerpted with permission of Rupa Publications India from Shashi Kapoor: The Householder, the Star by Aseem Chhabra. You can order a copy here.