And again we had Bellandur Lake in the news. Hopefully the attention and outrage over the huge fire there will help wake up the authorities and media to save a crying lake. Once a beautiful lake hosting fish and many varieties of birds, is now a haven only for different kinds of pollution.
On Thursday, around 4 pm, residents started seeing fumes coming from the lake that were unlike the usual debris-burning fumes that are regular on the area. It was thick and spreading fast and deeper into the lake. We can only speculate on the causes being from illegal burning of debris which are thrown by trucks coming from don't know where, to chemicals in the lake, to deliberate burning of the weeds etc. As the thick black fumes spread, residents were worried about their kids and elders being exposed to the toxic smoke. Fire brigades, the police and ambulances were immediately requested.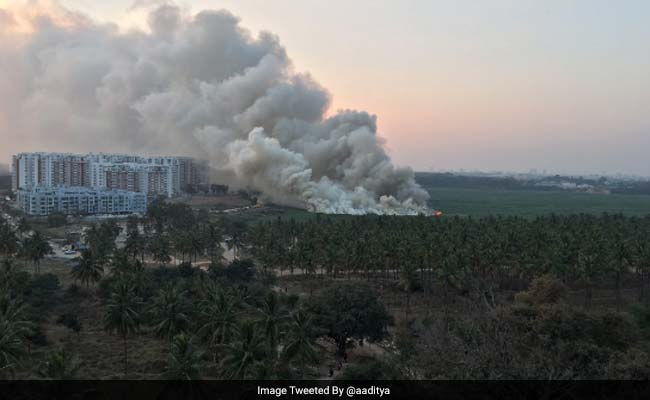 We have a Friends of Bellandur Lake group made of residents from apartments across the Bellandur Lake along with environmental and other experts. The group has been continuously engaging with authorities and confronting violators. There are promises made and broken for long on a sewage treatment plant in the lake, for removing hyacinth in the lake, for fencing the lake to protect its boundaries.
An expert committee from across all government authorities was formed and a
report
is published on the BDA site for rejuvenating the lake. The report has been submitted to the Chief Minister of Karnataka.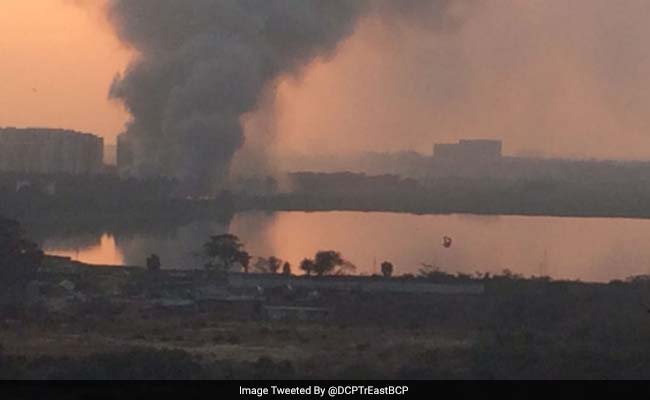 The question is, if everything is studied and people have the right intent, then where is the progress? The indecision or no action from the right authorities to protect the lake boundary and the water's quality and quantity has led to recurring problems. We see an increase in the contamination of groundwater, heavy metal content in the water and food chain, spread of water hyacinth, frothing and fire - and it's the result of neglect over years.
Some of the causes we have identified: dumping and burning of solid waste/debris across the periphery, inflow of polluted water, and probably too many governing authorities.
We are in a country which has launched 104 satellites in one shot, setting a world record. Is it too much to ask for?
(Daina Emmanuel is a resident of Suncity Apartments next to Bellandur Lake, Bengaluru. She is also a member of the residents' community, Lake Group)
Disclaimer: The opinions expressed within this article are the personal opinions of the author. The facts and opinions appearing in the article do not reflect the views of NDTV and NDTV does not assume any responsibility or liability for the same.