The nation on Monday was treated to remarkable camaraderie in Parliament. Usually bitter rivals, BJP and Congress and other MPs joined hands, not
for the people
but for themselves, to fight for exemption from the Odd-Even car ban in Delhi. Forget the special buses organised for them, even taking a cab to the Parliament gates and walking the last few steps seems too much to ask. Quite a few MPs from across party lines broke the rule though at least one, Paresh Rawal, was contrite enough to tweet an apology to Delhi Chief Minister Arvind Kejriwal.
But Odd Even 2.0 is fast losing political capital for other reasons. The Chief Minister had hit the jackpot earlier this year when there was widespread support for restricting odd-number plate cars to odd dates and similarly for even plates. But this time round, in April, pollution hasn't come down. In fact on several days it's higher than pre-Odd-Even days.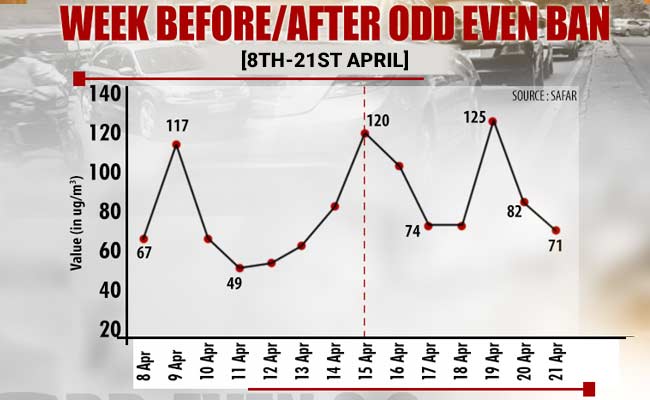 This is where it gets nuanced. Neither the Chief Minister nor the Odd-Even car ban can be accused of failure. At most, Kejriwal can be accused of making this the centre-piece of his anti-pollution drive. Why else would he put his face on the Odd-Even posters across Delhi? He's opened himself to attack and there appear to be two reasons broadly. One, because the intended aim of reducing pollution isn't showing results (there are many sources of pollution and weather factors which weigh in, not just private cars). And two, there have been more traffic jams possibly because schools are open now, unlike in January, or because key flyovers and roads are currently blocked for repairs.
Breaking the rule as BJP MP Vijay Goel did intentionally can't be supported. However, Goel did probably touch a raw nerve by attacking Kejriwal because there is a rising chorus of protests against Odd-Even 2.0 - take a look at the news and social media. And these protests include people who vehemently supported it first time round, but want more done.
Like last time, Kejriwal's government may well claim that "peak pollution" comes down, and ambient pollution around traffic may dip. Pollution can be high for several reasons. Currently
Delhi's garbage mountains on fire
; the high winds in the capital are also likely to blow pollutants away.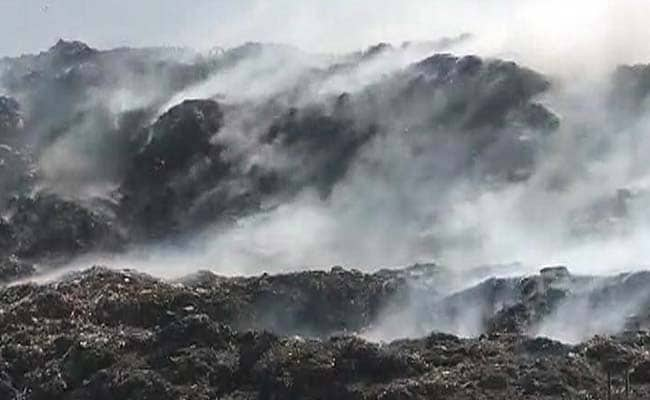 But AAP's response, unfortunately, has a tinge of paranoia. Like any politician cornered, they've alleged a conspiracy by the opposition, the BJP-controlled municipality, for the massive garbage fires. (An inquiry is on to determine whether that's true or not.) Similarly, Kejriwal's move to ban Uber and Ola's surge-pricing is simply diverting attention and identifying scapegoats. Don't disrupt the disrupters. At least not selectively, when it suits the Chief Minister. No official seriously cracked down on surge pricing before Odd-Even 2.0 began despite complaints. Neither did the government enforce a court order to ensure all diesel cabs are replaced by CNG ones by the 31st March deadline. So why go as far as accusing them of blackmail and daylight robbery?!
By putting the focus so much on Odd-Even, the Delhi government may not be doing enough on other anti-pollution fronts. Yes, steps like reducing the old, diesel trucks have helped. But there's no crackdown on old diesel cars. Garbage segregation hasn't begun. Till now, little was done to stop the garbage mountain fires which happen off and on for months on end. There's no move to tackle the pollution from the 5 million or so two-wheelers Delhi, mostly running on dated tech. And why not push the envelope on banning diesel cars - set a timeline over 5-7 years to stop sale of diesel cars and then diesel itself?
The current diesel ban only on diesel engines above 2000 cc has little meaning because a) the most popular and small cars aren't affected. And b) at least one popular SUV maker has already beaten it the ban with by installing an engine a shade under 2000 cc.
One could argue that bans seldom work. Even the Odd-Even ban has backfired in many cities where it was tried - people who could afford it simply bought another car. However, a diesel ban is worth a shot. Several European cities are already making that commitment to go diesel-free. By the time Delhi implements Euro 6/Bharat Stage 6 vehicles in 2020, chances are the air quality is not likely to be much better than today.
In a
speech earlier this week
, Kejriwal outlined his plan on tackling pollution. He admitted "patience" in politics is needed to build consensus. He's done it correctly once, now's the time to move beyond Odd-Even and not lose momentum.

(Chetan Bhattacharji is Managing Editor at NDTV)
Disclaimer: The opinions expressed within this article are the personal opinions of the author. The facts and opinions appearing in the article do not reflect the views of NDTV and NDTV does not assume any responsibility or liability for the same.