Why exactly are so many local eyes glued so firmly to the global red carpet at Cannes? Why do we watch, sometimes breathlessly, to see how our desi divas fare internationally? Some of it is just natural instinctive window shopping into the lives of the rich and famous, some of it is because we're armchair experts (of the laziest kind) and some of it is pure and simple schadenfreude. There is nothing we like more than a fashion stumble or few - especially when the whole world is watching.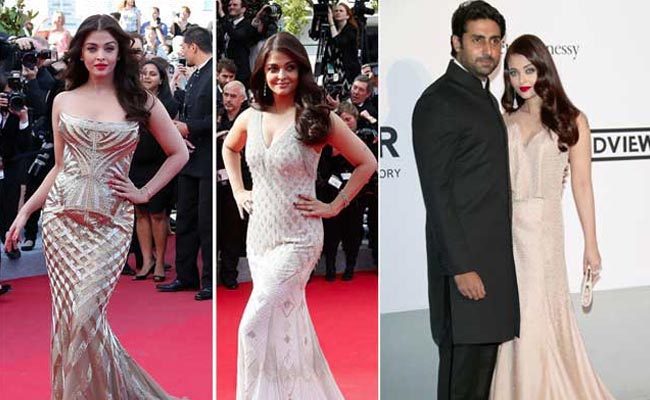 And to that end, Aishwarya Rai Bachchan has, more than anyone else, provided incredible fodder for smirks and asides. Poor thing. In her defence, she was the first off the mark and really didn't know any better. And however much was made of her early years, and there was lots of it, to her credit she has had come a long way. She has put the ghosts of Neeta Lulla's pink confections and white cutaways behind her. In the last couple of years, she dazzled: she was incandescent in Cavalli - white, strapless and sweeping or gold, strapless with a mermaid train; in Gucci - black, sultry, lace laden; in Armani - shimmering, with her favourite accessory on her arm.
And then came this year and it's a bit like the last few never happened. A green, glittery Elie Saab with a peekaboo skirt sounds great on paper. On the red carpet, alas, it emerged as such a load of badly finished bling that Sridevi would have found it too tacky. In the '80s! As for the Sabyasachi frock she wore to Variety Magazine's seminar - well, we hear that straight after, Maria Von Trapp called asking for her curtains back. That was followed up with a moderate maroon Oscar De la Renta (didn't love it) and a far more ambitious Ralph & Russo (almost did) - the dress Cruella De Ville always wanted and never had. Again, on paper we approve, it's just that it seemed a bit like a belated effort to beat Sonam Kapoor at her own game.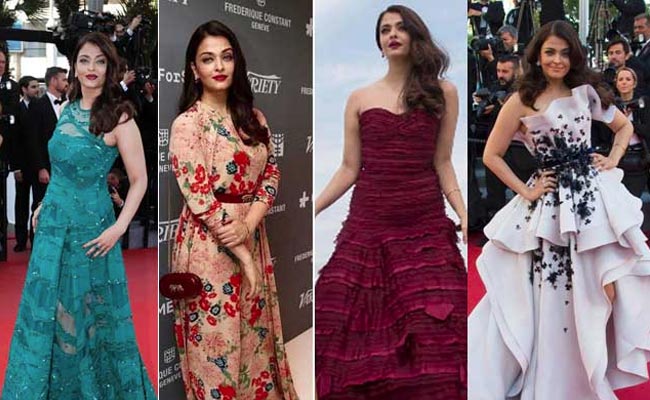 And that's a battle lost before it even began. Now there's a girl who's got it right. Just look, for example, at what Abu Jani-Sandeep Khosla gave Ash to wear just a few years ago: Exhibit A. And look at what they gave Sonam this year: Exhibit B.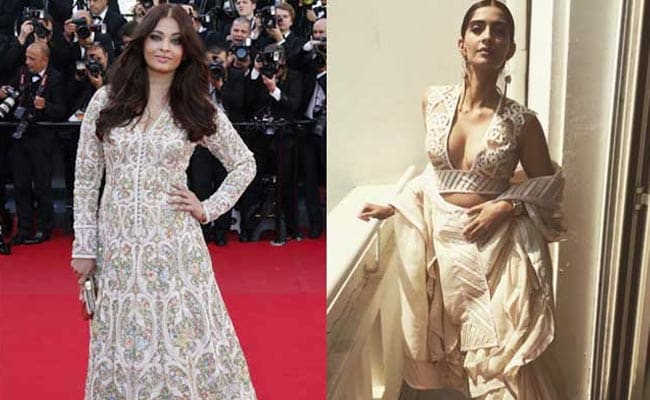 Our conclusion: we're clearly not the only ones guilty of schadenfreude. And if the stars' own designers can play fashion favourites, why can't we?


PS. If you thought this was going to be a long harangue about the perils of scadenfreude,well, don't look at me, I'm as guilty as anyone else. And now if you'll excuse me, I'm off to make my meme about the sacrifice of Australia's entire emu population for Sonam's last.
(Aneesha Baig is NDTV's Lifestyle Editor and Anchor, Will Travel For Food)
Disclaimer: The opinions expressed within this article are the personal opinions of the author. The facts and opinions appearing in the article do not reflect the views of NDTV and NDTV does not assume any responsibility or liability for the same.