It was a strange coincidence - just an hour after anchoring a show on road safety in our country, I was out on a shoot, chatting with my cameraperson Ashok Mahale, when he nonchalantly told me something really special - something I thought I would share.
This week, at about 12:30 am, Ashok was heading home after a long day at work. He was on his motorcycle on the slip road along the Delhi-Greater Noida highway. What he saw next was a nightmare - a speeding truck abruptly came off the highway and merged onto the slip road, slamming into a Hyundai Accent as it did so.
The truck didn't stop. It sped away. Ashok later learned that the driver had abandoned the truck a kilometer away and escaped.
Without thinking for a moment, Ashok got off his motorcycle and tried to open the driver's door. It wouldn't budge.
"The right side of the engine compartment and the driver's door had taken the brunt of the impact. There was glass everywhere. The man inside was pinned to his steering wheel. His face was covered with shards of glass," Ashok told me.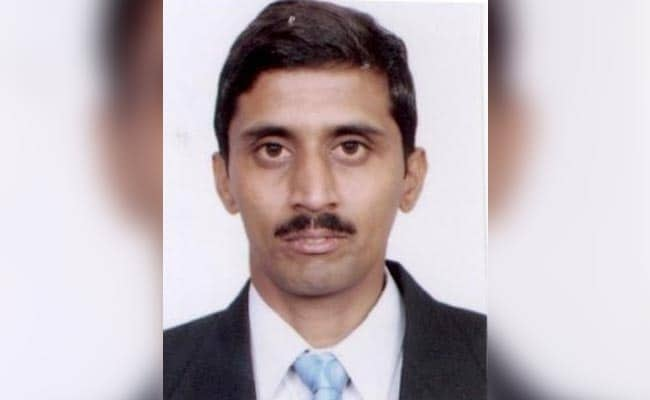 Ashok had motorcycling gloves on - he yanked at the door again and again with all his might until finally, it budged. "The driver was barely conscious, bleeding heavily, pinned to his steering wheel, barely able to breathe. I pulled him out of the car," said Ashok.
Just then, a police vehicle passed by. Ashok asked the policeman for help. What he heard next shocked him - "This area doesn't come under my beat. I have informed the highway police who are on their way here."
Ashok didn't want to waste time arguing. He approached the driver of a car that had stopped to see what was happening. Ashok pleaded with him for help. The man responded, and together, they placed the injured man on the car's rear seat and rushed to hospital.
Ashok could easily have gone home. He had done all that he could but instead, he followed the car on his bike to make sure it reached the nearest hospital. Doctors at the emergency room took over. Ashok recounts, "The man had a serious injury to his head. His right shoulder and hip were shattered. Doctors immediately started getting the glass shards off his face. There were six to seven nurses and doctors who were dealing with the situation."
The man, who Ashok only knows as Sidharth, has survived. The doctors told him he had saved his life.
India has the worst accident rates in the world. In just one year, we lose 14 times the number of people who have been killed in all the wars we have fought since independence. In 2015, the World Health Organisation estimates 207,551 were killed on our roads. The number is staggering. It seems unbelievable but this is the truth. 64 per cent of those killed in road accidents are between the age of 18 and 44, people in their prime. Lives are snuffed out, families are ruined.
Except when citizens like Ashok Mahale step in. First responders, Good Samaritans - call them what you will. These are people who define what it is to be a conscientious citizen. The first hour after an accident is called the golden hour for a very good reason. Statistically, if someone survives an accident and is transported to a hospital within the first hour, their chances of survival go up dramatically.
"I saw an accident. I had to help this man. What else would I do?" he told me. I asked him if he had taken any photographs. He didn't have a single one. How could he? He was busy saving a life.
(Vishnu Som is a senior anchor and editor of documentaries and special programs at NDTV.)
Disclaimer: The opinions expressed within this article are the personal opinions of the author. The facts and opinions appearing in the article do not reflect the views of NDTV and NDTV does not assume any responsibility or liability for the same.