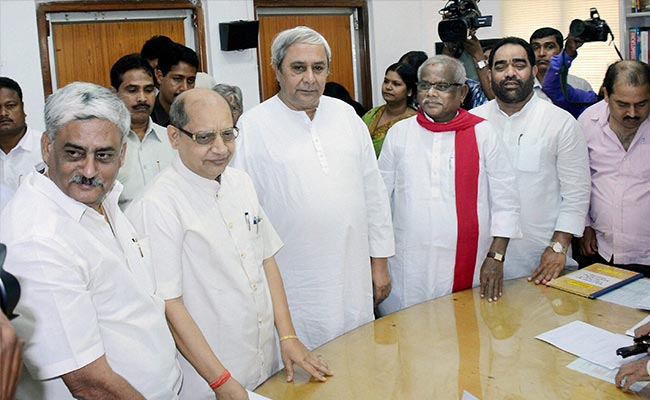 Bhubaneswar:
With Odisha assembly proceedings disrupted for the second day, main opposition Congress on Thursday sought the intervention of President Pranab Mukherjee citing constitutional breakdown in the state.
Congress Legislature Party (CLP) members, in a memorandum to the President, alleged that the ruling Biju Janata Dal (BJD) members dishonoured the national anthem on the floor of the house on Wednesday by shouting slogans during the recitation of the national anthem.
The ruling party members were expressing their opposition to the centrally-sponsored Polavaram multi-purpose irrigation project and the Centre's stance on sharing of Mahanadi waters between Odisha and Chhattisgarh.
Accusing the BJD members of disrupting the house, Leader of Opposition Narasingh Mishra said assembly Speaker Niranjan Pujari did not explore the possibility of resuming scheduled business in the House.
"It is clear that the Speaker is hand in glove with the ruling party as he blatantly fails to maintain neutrality. There is every reason to believe that Hon'ble Chief Minister, Hon'ble Speaker and others conspired not to allow the proceedings of the house and to adjourn the same," said the memorandum signed by the 16-member CLP group.
It said that the ruling party - with a majority of 117 members in the 147-seat House - was adamant on not conceding any ground to the opposition to have their say and bring to fore issues concerning the people.
Meanwhile, members of the ruling BJD continued to disrupt proceedings in the House for the second consecutive day over the Polavaram and Mahanadi issues.
The Congress members also rushed near the Speaker's podium, shouting slogans against the state government.
(Except for the headline, this story has not been edited by NDTV staff and is published from a syndicated feed.)