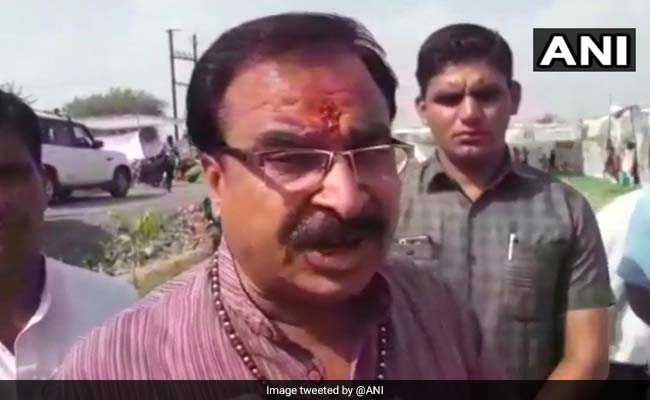 Highlights
"Love jihad" because of "late marriages", said Gopal Parmar
The Agar Malwa lawmaker justified his views on marriages before 18 years
The remarks came in the backdrop of the Hadiya case in Kerala
Bhopal:
A Bharatiya Janata Party (BJP) lawmaker from Madhya Pradesh, who believes that "late marriages" are the reason behind "love jihad", a term used by right wing groups for a relationship between a Hindu woman and a Muslim man, has advised parents to marry off their daughters "on time".
Gopal Parmar, lawmaker from Agar Malwa, explains that earlier when the elders of the family fixed marriages in childhood, "those relationships used to last longer".
"Ever since the 18-year 'disease' (legal age for a girl's marriage) became legal, many girls started eloping," said Mr Parmar.
He goes on to say that there are "shrewd men and criminals" who pretend to be nice, courteous and target school girls, who easily fall into their trap.
"As the girls reach adolescence, their mind starts wandering. I urge the mothers to remain vigilant of the love jihad," Mr Parmar said.
While talking to news agency ANI, the lawmaker justified his views on marriages before 18 years and said, "Earlier, when marriages were fixed in childhood, children would not take any wrong decisions thinking that 'my marriage has already been fixed."
But now, he added, if somebody doesn't get married on time he/she gets diverted and incidents like 'love jihad' happen.
When asked to explain, he said, "It has become evident that some people develop cordial relations with families, show affinity and then exploit women of that family."
Mr Parmar's remarks came in the backdrop of a recent alleged 'love jihad' case of Kerala.
In March, the Supreme Court restored marriage of Hadiya and Shafin Jahan after the Kerala High Court had annulled their marriage on the complaint of Hadiya's father.
(With inputs from ANI)