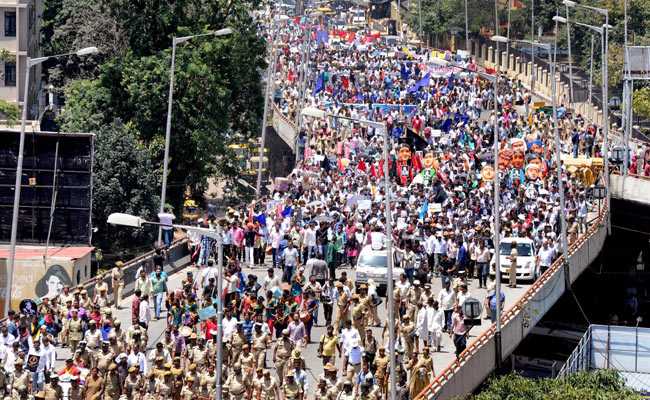 Bengaluru:
Bengaluru saw a massive march on Tuesday to mourn the murder of senior journalist Gauri Lankesh. Thousands of students, activists and Left wing politicians turned up to talk of the journalist and her ideology. There were posters and head bands with the main theme being, "I am Gauri."
The opposition BJP in the Congress-ruled Karnataka has not reacted well to the rally. Senior party leader and former law minister Suresh Kumar said the rally was sponsored by the ruling party.
"Being silent on Congress and strident on sangh parivaar is proof that the rally was Congress-sponsored," he said. He described the rally as being explosive in content and malicious in intent and that the speakers at the rally derived "sadistic pleasure ...after their no-holds-barred criticism of the Prime Minister."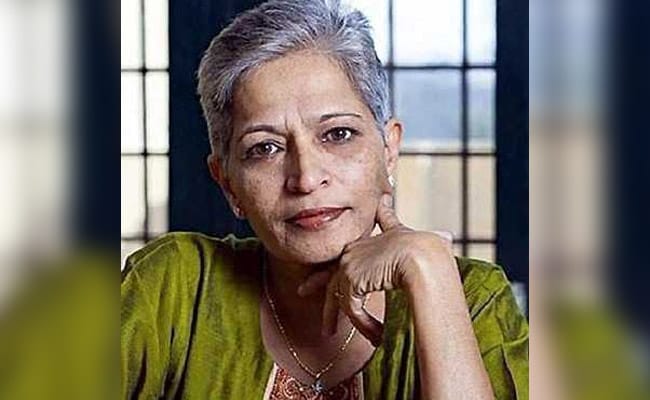 Among those who spoke at the rally were the Left's Sitaram Yechury and also activists Medha Patkar and Teesta Setalvad. Suresh Kumar referred to Ms Setalvad talking about how she and Gauri Lankesh had wept together when Narendra Modi became prime minister - and said, "It looks like insulting the Prime Minister who represents 125 crore Indians was a matter of great pride for Teesta Setalvad and Gauri. This shows their despicable mindset."
Attacking the Left he said, "The Leftists ....are in the wilderness and are wandering without a goal and a purposes. In this process, they have come to Bangalore. In the murder of Gauri Lankesh, the Leftists are making desperate attempts to gain political relevancy."
There has been wide speculation that the right wing was behind the killing of Gauri Lankesh - even though the investigating team has presented no such case so far. Historian Ram Guha was also served a legal notice by a BJP member for making such a claim.
It has been over one week since the murder but there have been no arrests. Many at the protest rally had seen a link between the murder of Gauri Lankesh and that of rationalist MM Kalburgi over two years ago in north Karnataka. That killing has also seen no arrests made so far.