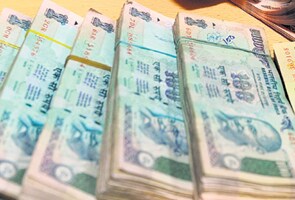 Bangalore:
A job aspirant was cheated by a conman who posed as relative of the transport minister, and took Rs 5 lakh from him promising him a position with the State Road Transport Corporation (SRTC).
A resident of Sheshadripuram, the victim, R Manjunath (27), had applied for the post of assistant traffic manager at SRTC. Two of his friends, TS Nagesh and Narayanswamy introduced him to Venkat Reddy, who claimed to be a relative of transport minister R Ashok.
Reddy assured Manjunath of the job, and demanded Rs 7 lakh for the job. He asked Rs 5 lakh as advance and the rest after getting the job done.
Assured by his relatives that he would get the job, Manjunath managed to arrange the money and gave it to Reddy. However, when the list of successful candidates was released Manjunath did not find his name, for which he approached Reddy, seeking an explanation. Citing lame excuses, Reddy agreed to return the amount and paid back Rs 2.9 lakh.
Reddy gave him a cheque for the balance amount on October 20, which bounced because of insufficient balance. When Manjunath approached Reddy again, he refused to return the money stating that he would use his influence to implicate him in a false case and send him to jail.
Fearing that the cops would not initiate any action against him, Manjunath approached the court seeking directions for Shehadripuram police to initiate necessary action against Reddy.
PI Vijay Gopal said that they are not aware of this complaint. "I don't know anything about such complaint," he said adding that he would verify the records and take necessary action.