Highlights
The 5-km underground section will be opened on Friday
It runs by some high profile buildings, like the legislative assembly
The legislative assembly has a metro station of its own
Bengaluru is about to take a small step to cut across the traffic gridlock -- Namma Metro. The city's metro rail - a mega infrastructure project launched years and thousands of crores of Rupees ago - will see the formal inauguration of its underground section on Friday.
The inauguration will take place on the grand steps of the legislature building, Vidhana Soudha.
Of the 42-km line, this 5-km stretch is underground, since it runs through some of the more high-profile and recognisable parts of this city - including the Vidhana Soudha. Residents consider the concrete-heavy elevated stretch an eyesore.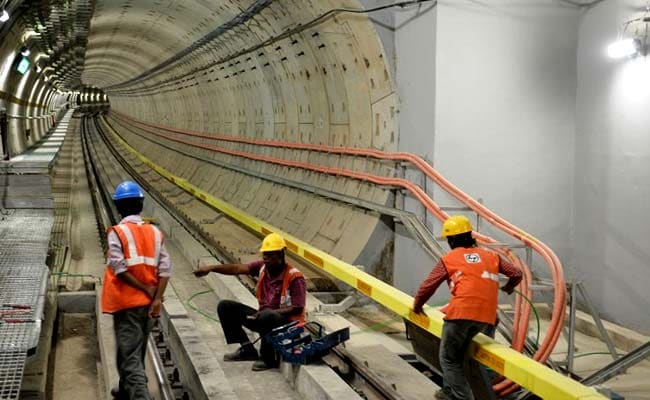 The Vidhan Soudha has a Metro station of its own, which will cater to the thousands of employees who come every day.
But so far, the usage on the rest of the line has been disappointing. The last mile connectivity has been an issue. Also, the main bus stand and the railway station were not connected till now.
The east-west section should cut down the travelling time from Mysuru Road in the west to Byapanahalli in the east - an 18-km stretch -- to 33 minutes. On wheels, the journey during peak traffic time can take hours. Trains will run every 10 minutes from 6am to 11pm.
It was a huge engineering feat to tunnel through the underground rock -- and there were delays and escalation of costs.
Managing Director of the Bengaluru Metro Rail Corporation Pradeep Singh Kharola, said tunnels these days are made by huge tunnel boring machines, TBM in short. To dig the 5-km stretch, two Japanese machines were used, he said. "One is called Helen and second, Margarita... These machines took around 3 years," he added.