Highlights
Group of men who assaulted Bengaluru woman stalked her for nearly a week
4 men arrested by police today, 2 others identified but yet to be traced
Woman did not know her attackers, said Bengaluru police
Bengaluru:
A young Bengaluru woman whose assault by two men was filmed on security cameras was stalked for nearly a week by a group of men, four of whom were arrested on Thursday. Two others have been identified but are yet to be traced, said the city's new police chief Praveen Sood, who said the woman did not know her attackers.
"The main culprit is Ayappa," said the police chief, describing the alleged ring-leader, who is among those arrested, as a delivery man who was also enrolled at an institution that teaches vocational skills. To name and shame the men, the police released their names (Leno, Som, Sudesh) and photographs.
The woman arrived in Bengaluru a week ago, said the police chief, urging the media to respect the need to protect her identity. "It was a clear case of groping, molestation and perhaps robbing, we didn't feel the need to talk to the victim," said the police chief.
The chilling video of the young woman's ordeal has incited national anger at a time when Bengaluru has been shamed over a group of women being molested at a public gathering in the heart of the IT hub on New Year's Eve.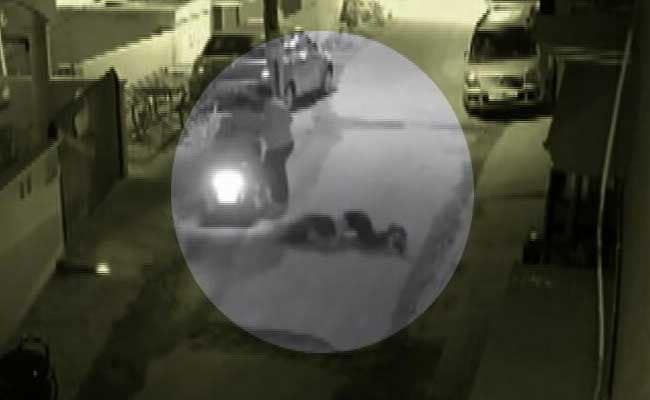 The same night, in a separate incident, a young woman walking home was approached by two men on a scooter. Alarmed, she tried to side-step them, but one man disembarked and attacked her. As she fought back, he pushed her towards the other man. For minutes, he molested her, and then threw her hard to the ground. The video - recorded by security cameras at a house nearby in East Bengaluru - shows a group of people watching the assault without intervening. It was provided to the police and media by the owners of the house.